Bathinjiwe!
Abraham Muzee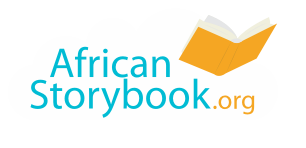 Mna nomhlobo wam uKiki sihamba kunye ukuphuma kwesikolo.
Ngenye imini, saqaphela indoda ende isilandela.
Yayigcwele amaqhakuva, inenxeba elinzulu ubusweni.
Sema sajongana nalendoda. Yakhwaza yathi, "Kwedini, undijonga ntoni?"
Sajika sabaleka. Yandibamba le ndoda. UKiki waqhwesha.
Yandijula ngemva kwiveni. Yahamba imoto.
Ndavalelwa kwigumbi elimnyama. Izandla zam zazibotshiwe.
"Naku ukutya, uzakuthabatha uhambo olude," kwatsho indoda.
Njengoko ndisitya, le ndoda yayihleli phantsi itshaya.
Kwangena amanye amadoda amabini erhuqa uKiki.
Seva la madoda exambulisana ngaphandle kweli gumbi sikulo.
Wathi uKiki, "Masiqhweshe. Abazali bethu abanayo imali yentlawulo."
Satsala amaplanga efestileni. Yavuleka ifestile.
UKiki waphuma ngaloo festile. Wabaleka ukuyokufuna uncedo.
La madoda ambonzeleka angena. Aphinda awabethelela amaplanga efestileni.
Aphuma amadoda. Ndaweva exambulisana kwakhona.
Kwavakala ilizwi lisithi, "Ungoyiki. Amapolisa akhona."
Kwabakho ingxolo enkulu, kukho nezithonga zemipu.
Ipolisakazi lathi, "Ukhuselekile ngoku."
Ukususela loo mini, mna noKiki saba nononophelo xa sihamba.
You are free to download, copy, translate or adapt this story and use the illustrations as long as you attribute in the following way:
Bathinjiwe!
© African Storybook Initiative 2015
Creative Commons: Attribution 4.0
Source
www.africanstorybook.org