Ngendikolesya'kyi omwangenda?
Catherine Groenewald, Jesse Breytenbach, Louwrisa Blaauw, Mango Tree, Marion Drew, Natalie Propa, Rob Owen, Sue Kramer, Vusi Malindi and Wiehan de Jager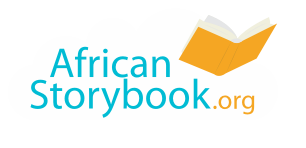 Nimibere minene eyerikolesya omwalhughendo. Ngasombole wahayi kwehi?
Ngakolesaye endege kwehi?
Esyondege sikahulhuka eyighulhu kutsibu!
Nokweryo mbino ngakolesaye erisu?
Aliriryo erisu ne'syondege bisosene!
Ngakolesaye egaliyomuki kwehi?
Aliriryo egaliyomuki yikapakirira halihali.
Kutse,nokweryo, ngakolesaye ebasi?
Ekipindi kyethu kiwithe basi nguma nyisa!
Nokweryo ngendikolesya elore omwalhughendo.
Beitu esyolore sikakolesibawa eriheka emighughu eyirithohire.
Ngakolesaye egali omwalhughendo?
Beitu thatha wayi animwendi nyihererya egali yiwe?
Nokweryo ngendilengesya erikolesya obwathu?
Aliriryo singaliyikethera amathu kutsibu!
Aaa! Nganasi ekyangendikolesya! Ngendikolesya
egalieyikalima omwalhughendo.
You are free to download, copy, translate or adapt this story and use the illustrations as long as you attribute in the following way:
Ngendikolesya'kyi omwangenda?
© African Storybook Initiative 2015
Creative Commons: Attribution 4.0
Source
www.africanstorybook.org