Father's advice
Wiehan de Jager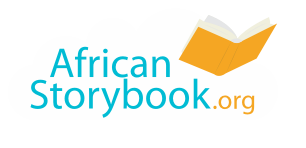 There was a man called Zoba.

Zoba was a father.
One day Zoba and Azibo went for a walk.
"Pick it up and we will take it home," said Zoba.
Azibo picked up the suitcase and put it on his head.
On the way home, a snake came out of the suitcase!
Azibo dropped the suitcase.

Father and son ran away!
You are free to download, copy, translate or adapt this story and use the illustrations as long as you attribute in the following way:
Father's advice
© African Storybook Initiative 2015
Creative Commons: Attribution 4.0
Source
www.africanstorybook.org