Ten lost boys
Andrews Opoku Antwi and Michelangelo Quaye Anang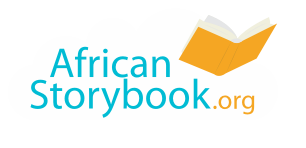 "Anomaa antua a obua da" is a farming community in the Mmeapâhia district, in the Eastern Region of Ghana.

In this community people are not allowed to go to the forest on Wednesdays, because that is their rest day.

Many believed that anybody going to the forest on that day would meet with misfortune.
In this village lived ten young boys who did not like going to school.

The months of June and July are a season for snails. During this season, boys from the village normally go in search of snails.
One Wednesday afternoon, the ten boys went to the forest to search for snails. The next day was a Thursday and the market day.
After a few hours in the forest, they collected enough snails, which made them so happy.

They decided to count the snails each member had. The boys forgot that time was not on their side.
Finally, they set off for the village, happily laughing and chatting.

But they lost their way. They walked through the forest in the dark. They tried to find their way home but to no avail.
In the night, the sounds made by the different kinds of animals made them very afraid.

They shook and cried as they hid in a cave for safety. They found the night very long.
Thankfully, they saw daylight. The youngest among them asked with tears in his eyes, "What are we going to do?"

The oldest boy said they should try another way back home. After a few minutes of walking, they saw a river. They agreed to swim to the other side.
When they got to the other side of the river, one of them counted to check that they had all arrived safely.

The oldest boy realised that there were only nine boys. "Who might be missing?" he wondered.
They counted themselves over and over again, yet no one reached ten.

They began crying, and shouting at the top of their voices. They thought one of them had drowned.
Luckily, a hunter heard their cries and came over to them. "What is wrong with you my children?" he asked.
The boys told him what had happened after crossing the river.

The hunter gave each of them a piece of stick to hold. As he collected each stick, he counted with them. Finally, they had ten sticks!
The boys were so happy, they laughed and hugged one another.

The hunter told them not to go to the forest on Wednesdays, and then led them to the village.

The question now is, why did the boys continue counting nine although they were ten?
You are free to download, copy, translate or adapt this story and use the illustrations as long as you attribute in the following way:
Ten lost boys
© African Storybook Initiative 2017
Creative Commons: Attribution 4.0
Source
www.africanstorybook.org