Kese kple afɔkpa vuvu la
Andrews Opoku Antwi and Michelangelo Quaye Anang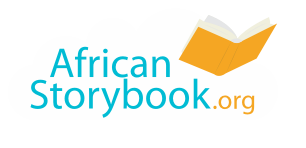 Gbe ɖeka la Kese aɖe si xɔ ƒe etɔ̃ la a nɔ aba dam le ati kɔkɔ aɖe dzi.
Eɖi va anyigba be yeaɖu bli le agbledela aɖe ƒe agble me be yeakpɔ ŋusẽ si ana be yeagate ŋu ayi abada dzi.
Ke ekpɔ afɔkpa aɖe si te ɖe bligble la ŋuti.
Dzi dzɔe ale gbegbe elabena afɔkpa dodo nɔ edzrom xoxo hafi.
Ale wὸgblɔ na eɖokui be, "Madze agbagba ado afɔkpa sia kpɔ, eye mazɔ le eme ebe amegbetɔ ene."
Gake esi wὸɖu nua vɔ heɖi ƒo nyuie la, medo afɔkpa la kpɔ le gbe ma gbe o, ke boŋ etsɔe yi ɖafia exɔlɔ̃wo le atia dzi.
Le gbe bubu gbe esi Kese gaɖi va anyigba la, etsɔ afɔkpa la ɖe asi be yeava doe azɔ.

Exɔlɔ̃wo melɔ̃ ɖe edzi nɛ o gake meɖo to woƒe gbe o.
Etra afɔ ɖe afɔkpa la me xaa eye wὸgbɔ fuũ hegblɔ be, "Azɔ ko nye hã medo afɔkpa, mazɔ le eme fiatɔe prasopraso abe amegbetɔ ene."
Esi wὸbe yeazɔ le afɔkpa la me la meteŋui o elabena afɔkpa dodo memae o.
Azɔ la, edi be yeaɖe afɔ le afɔkpa la me alia ati kaba gake meteŋui o.
Gbe de asi ʋaʋa me. Dzidzi ƒo Kese eye wὸtɔtɔ esi wὸkpɔ adela ame si nɔ lã aɖe dim be yeawu la.
Adela la dzidze eƒe tu la ɖe Kese la dzi hedae eye wὸtsɔe yi ɖe aƒe mee na srɔ̃a kple viawo.
You are free to download, copy, translate or adapt this story and use the illustrations as long as you attribute in the following way:
Kese kple afɔkpa vuvu la
© African Storybook Initiative 2017
Creative Commons: Attribution 4.0
Source
www.africanstorybook.org