Chicken and Millipede
Magriet Brink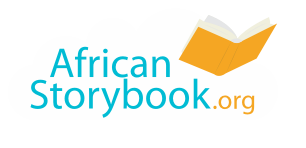 Chicken and Millipede were friends.
They went to play football.
Chicken was the goal keeper.
Millipede scored three goals!
Chicken swallowed Millipede.
Then, Chicken met with Millipede's Mother.
"Mother, help! Chicken swallowed me!" cried Millipede from inside Chicken.
Millipede tasted bad.

Chicken felt sick.
Chicken started coughing.
Chicken coughed out Millipede.
Chicken and Millipede are now enemies.
You are free to download, copy, translate or adapt this story and use the illustrations as long as you attribute in the following way:
Chicken and Millipede
© African Storybook Initiative 2014
Creative Commons: Attribution 4.0
Source
www.africanstorybook.org