Ni nani atakuwa mfalme?
Salim Kasamba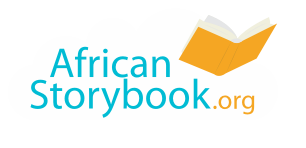 Mfalme Chui aliendelea kuwa mzee.

Je, atamchagua mrithi wake namna gani?
Mfalme Chui aliwaita wanyama kwa sherehe.

Atawatangazia mpango wake.
Baada ya sherehe, Mfalme Chui alizungumza.

Wanyama walimsikiliza.
Alisema, "Mashindano yataamua atakayekuwa mfalme."
Atakayehesabu hadi kumi kabla ya mkuki kuanguka, atakuwa mfalme.
Tembo aliwasukuma wengine, "Mimi ni mkubwa. Ninastahili kuwa mfalme."
Tembo alihesabu hadi nne pekee.

Mkuki ulianguka.
Ngiri aliwasukuma wenzake akisema, "Nina nguvu zaidi. Nitakuwa mfalme."
Ngiri alihesabu hadi sita kisha mkuki ulianguka.

Aliondoka.
Wanyama walisema, "Tembo mkubwa na Ngiri wameshindwa. Nani atashinda?"
Sokwe alihesabu, "Moja! Mbili! Tatu! Nne! Tano! Sita! Saba!"

Alilia.
Mfalme Chui alisema, "Sokwe, unapate nafasi moja tu."

Sokwe aliondoka.
Baadhi ya wanyama walianza kuondoka.

Swara Mdogo alisema, "Hebu nijaribu."
Mfalme Chui aliwakemea, "Mpeni Swara nafasi. Mwache ajaribu."
Swara alisema, "Tano na tano ni kumi."

Mkuki ulianguka chini.
Mashindano yalionyesha mnyama mwerevu.

Swara alikuwa malkia baada ya chui.
You are free to download, copy, translate or adapt this story and use the illustrations as long as you attribute in the following way:
Ni nani atakuwa mfalme?
© African Storybook Initiative 2017
Creative Commons: Attribution 4.0
Source
www.africanstorybook.org