Who is the next ruler?
Salim Kasamba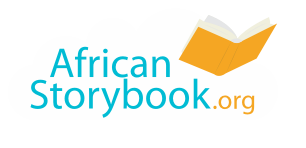 King Leopard was getting old.

How will he choose the next king?
King Leopard called animals to the party.

He would announce his plan.
After the party, King Leopard spoke.

The animals listened.
He said, "A contest will decided the next king."
One who counts to ten before the spear falls, will be king.
Elephant pushed everyone aside, "I'm the biggest. I should be king."
Elephant only counted up to four.

The spear fell.
Warthog pushed everyone saying, "I'm the strongest. I should be king."
Warthog counted up to six and the spear fell.

He left.
Everyone said, "Big Elephant and Warthog failed. Who can win?"
Ape counted, "One! Two! Three! Four! Five! Six! Seven!"

He cried.
King Leopard said, "Ape, you only get one chance."

Ape left.
Some animals started leaving.

Then, Little Antelope said, "Let me try."
King Leopard shouted, "Give Antelope a chance. Let her try."
Antelope said, "Five and five is ten."

The spear fell down.
The contest showed the smartest animal.

Antelope was queen after leopard.
You are free to download, copy, translate or adapt this story and use the illustrations as long as you attribute in the following way:
Who is the next ruler?
© African Storybook Initiative 2017
Creative Commons: Attribution 4.0
Source
www.africanstorybook.org