Girl who did not listen
Rob Owen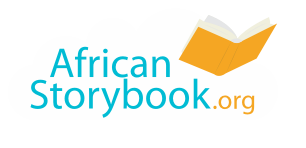 Near Sinyare village, lived a big snake called Lego.
Apiyo, Ajoh and Atieno went for firewood. Grandma said, "Remember Lego."
The girls prepared some food. It would be a long day.
Apiyo said, "Let's be quiet. Lego lives near here."
Ajoh wanted Lego's teeth. Apiyo said, "Remember grandma's warning."
Ajoh did not care. "I want Lego's golden teeth," she said.
Lego did not find his golden teeth.

He hid and waited.
The girls heard, "Hssssss!" Lego was ready to bite the thief.
Lego said, "The thief will not pass my test."
Apiyo and Atieno sang very well. They passed the test.
Ajoh could not sing properly. Lego knew who the thief was.
Lego swallowed Ajoh!

Grandma said, "If only she had listened to me."
You are free to download, copy, translate or adapt this story and use the illustrations as long as you attribute in the following way:
Girl who did not listen
© African Storybook Initiative 2015
Creative Commons: Attribution 4.0
Source
www.africanstorybook.org