UMgcibelo lowawushisa kakhulu
Wiehan de Jager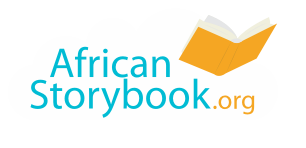 NguMgcibelo ntsambama, lilanga likhipha umkhovu etjeni.
"Zanele, Nosipho nawe Sanele, phumani niyodlala ngaphandle." kusho make wabo. Nembala saphuma silandzelana.
Kwevakala Sanele atsi, "Asambeni siyodlala ngasemfuleni, kupholile lapho."

"Hhayi bo! Make wasitjela kahle kutsi singayi kuyohlamba emfuleni," kusho Zanele. "Angeke sihlambe, sitatidlalela emtfuntini edvute nemanti," kuphendvula Sanele.
Kodvwa kudlala nako kubangelana kushisa noma singadlala emtfuntini edvute nemfula.

Sacala ngekukhipha ticatfulo kodvwa kushisa kwatsi ngikhona. Sakhumula tikipa netiketi, kodvwa siloku sikuva kushisa.
Ngekuphangisa safaka tinyawo tetfu emfuleni kute sitipholise. Satselana ngemanti, sagcina sesimanti nte.
"Maye utsi kumnandzi, asivele sihlambeni," kusho Nosipho.

Sangena emantini, sashaya emadamudamu sihlamba kumnandzi. Sakhohlwa ngesikhatsi.
Lashona lilanga, sacala kuchucha.

Tikuphi timphahla tetfu? Sesibutana sodvwa, Satibuka, satibuka, do!
Safuna ngaphasi kwetihlahla. Timphahla benilapha! Safuna nasehlatsini, do! Sabuka yonkhe indzawo.
Edvute nemfula kwakunetinkhomo titidlela, letinye tetjisa tjani tinanela bunandzi betjani.

Kwatsi lapho Zanele abuka etulu, "Hawu! Yini le lesemlonyeni wenkhomati?" Sanele waphendvula ngekunganaki, "Hhayi! Itidlela imbali lebovu." Ngekushesha Nosipho wamemeta, "Ye Zanele! Bukisisa, akusiyo imbali, lihembe lakho!"
Vumbu! Nayi lenye inkhomo, nayo beyihlafuna lokuluhlatana sasibhakabhaka. "Siketi sami!" kumemeta Zanele.
Sitawenta njani? Bekumele sibuyele ekhaya. Sahamba ngetimphahla tangaphasi, sichachatela sesicondze ekhaya.

Sasingasabangelwa ngumoya lopholile, kodvwa sasichuchiswa ngulesento setinkhomo. Sahamba sikhala. "Timphahla tetfu tidliwe tinkhomo!"
Ucabanga kutsi make utawukholwa ngalesikhatsi simcocela sibe sikhala tinyembeti? Angeke!

Ngekushesha seva sekukhakla sibhacu etibunu.
You are free to download, copy, translate or adapt this story and use the illustrations as long as you attribute in the following way:
UMgcibelo lowawushisa kakhulu
© African Storybook Initiative, 2014
Creative Commons: Attribution 4.0
Source
www.africanstorybook.org
Original source
http://www.youtube.com/watch?v=s_punnjq2ue.