Mother mouse's warning
Andrews Opoku Antwi and Michelangelo Quaye Anang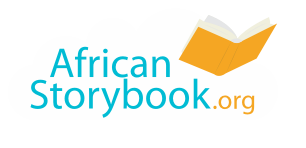 Once upon a time in Ghana, there lived a cat and a mouse in an area called Siane Solo.

"Siane Solo" means the northern part of River Ankobra.
Although they were in different villages, the mouse and cat lived close to one another.

They did not know each other. Both of them lived with their children.
Every morning, the parents left their children in the house while they went to look for food.

One day, when the parents went to the forest, their children decided to go out and play.
The kittens and young mice heard each other playing.

When they met, they happily introduced themselves. They became friends.
Later, the kittens invited the mice to their house to eat together.

After that, the mice returned home with joy.
Soon after the mice left, the mother cat returned. She noticed that her kittens were unusually happy.

She asked, "My children, why are you so very happy today?"
They told their mother everything that happened between them and the mice while she was away.
The mother cat was disappointed and angry when she heard their news.

She explained, "I went to the forest to hunt mice so that we can eat, but I could not find any. Meanwhile they were here in my house!"
The kittens were worried.

They assured their mother that the mice would come back the next day because they were their friends.
The next day, the kittens waited and waited. The mice did not arrive. Mother cat asked her kittens to go and call them.

Meanwhile, mother mouse had also returned home and heard what had happened while she was away.
Mother mouse warned her children never to step foot in the cat's village again! She told them that cats and mice can never be friends.

Meanwhile, the kittens went to their meeting place and called, "Our dear friends, come and play."
"Our mother has prepared a delicious meal for us, come friends," called the kittens.

The mice responded, "We are no longer your friends! We have also been obedient to our parents. So go, go, go and go!"
You are free to download, copy, translate or adapt this story and use the illustrations as long as you attribute in the following way:
Mother mouse's warning
© African Storybook Initiative 2017
Creative Commons: Attribution 4.0
Source
www.africanstorybook.org