Ngizohamba ngani?
Catherine Groenewald, Jesse Breytenbach, Louwrisa Blaauw, Mango Tree, Marion Drew, Natalie Propa, Rob Owen, Sue Kramer, Vusi Malindi and Wiehan de Jager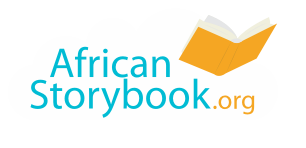 Ziningi izinto zokuhamba. Ngizokhetha yiphi?
Izindiza zindiza phezulu esibhakabhakeni. Ngiyesaba ukundiza!
Mhlawumbe ngingahamba ngendiza enophephela emhlane.
Kodwa indiza enophephela emhlane nendiza ziyafana!
Mhlawumbe kungcono ngigibele isitimela.
Kodwa isiteshi sesitimela sikude.
Noma, mhlawumbe ngigibele ibhasi?
Kodwa indawo yethu inebhasi elilodwa kuphela!
Mhlawumbe ngingagibela iloli.
Kodwa amaloli athwala izinto ezisindayo.
Kodwa ubaba uzongiboleka ibhayisikili lakhe?
Mhlawumbe ngizozama isikebhe?
Kodwa angizithandi izikebhe!
Hho! Ngiyazi ukuthi ngizohamba ngani. Ngizohamba ngogandaganda!
You are free to download, copy, translate or adapt this story and use the illustrations as long as you attribute in the following way:
Ngizohamba ngani?
© African Storybook Initiative 2015
Creative Commons: Attribution 4.0
Source
www.africanstorybook.org