Ŋa Ma Nyalo Kwano Kir Iy Apar?
Salim Kasamba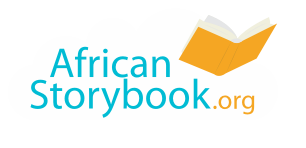 Cango cango, i dye lule, Kwac ma kere ocako paro kwoŋ kwo ma yo waŋe.

Oparo ni, "Onyo ategino aka ndir moro ale tho. Kere ma ryek ripo dimo ja lunji go ka fodi tek aka olama."

To Kere me d'oyer nedi ŋat ma olunji go? Ma to so go omaro jo ker pere je ma rom aroma!
Kere obedo gi ryeko ma nya kare. Odhiro jegin pere i lule. O oro jo lwoŋo ogwange je ma ker pere bino i tindi.

Owaco ni kidho bedo gi kalima ma dwoŋ. Aka i kalima no, le wodho iye wac madwoŋ tektek.

Gikenyo jegin jo ŋweco i kinde aŋwen je ma lule kidho lwoŋo ogwange.
Wor ma kalima no, ogwange je jo bedo i tindi pa kere. Jo wero, to jo myelo, to jo yodere.

I hola munyo dwe nitye malo acurcur aka lyel pa waŋ ceŋ, Kere owok to cungo i dyer kisiya. Ogwange jo weyo wer gi myel. Jo liŋ ni si to jo ciko ith jo winjo gi ma kere le waco.
Kere oyiko dwonde to cako luwo ka waco ni, "Onyo aparo ni hongo otundo ma dimo ŋat ma olunjan. To a ki nyal dyero adyera ŋat ma olunjan rupir amaro win jo je marom aroma. Ri ameno awaco ni watim pyem aka ŋat ma oloy ama oter kom."
Munyo Kere otyeko luwo, okwanyo toŋ pere to tiŋo malo. Onyutho jo toŋ no ni joje jo woneni aka owaco ni, "Ŋat ma obol toŋ me malo acurcur to kwano kir iy apar ma fodi toŋ ku podho piny ama le lunjan."
Ma fodi dhok Kere ku podho kada podha piny, ogwange jo winjo mayindo woki yo ŋey jo. Jo bolo waŋ gin to jo neno Lyec patho tyende coro jo bino yo waŋe. I kare no, Lyec wotho ka waco ni, "Ngoye ran win i yo! Aŋat adwoŋ ma loyo win jo je. Ri ameno, aripo bedo kere."
Lyec oridho toŋ gi ume to tiŋo malo. Onyako wiye to bolo toŋ malo. Ana go ni, "Acel! Aryo! Adek! Awi!"

Toŋ opodho munyo nyaka ni wo kwani mar aŋwen. Lyec cunye oŋendhere, aka othoro piny to uja gi derino. To Kere waco ri go ni, "Lyec, kisi dhano bolo di cel kende aka i tyeko nwaŋo silwany perin."

Gi kenyo to Lyec wok.
Munyo Lyec owok, ogwange jo cako woy wegi gi wegi. Ka ni jo poyi, ŋat man odoko bino gi derino wok yo ŋey jo.

Wodi Mbiji ama oyido bino munyo ŋur aŋura. Kare no luwo gi miseni ni, "Leŋ ran win. Leŋ ran win. Eye win ran i yo. Akidho bedo kere. Aŋat kwoŋan oridhere loyo. An acwiny swa. Ripere abedi kere."
Okayo toŋ i lake, o omere acen acen to bolo malo i ponde ponde. An ago ni, "Acel! Aryo! Adek! Aŋwen! Abic! Awi!"

Toŋ opodho munyo nyaka ni wo kwani mar aucel. Cuny Mbiji oŋedhere, ogolo lowo to ywoyo malo munyo ŋur aŋura.

Kere owaco ri go ni, "Wodi Mbiji, i bolo di cel kende aka silwany perin orumo." To Mbiji wok.
Gino omiyo ogwange doko jo woy aka jo waco ni, "A jome! Pyem me ki yot! Lyec ku nyalo, aka go dwoŋ swa. Wodi Mbiji bende ku nyalo, aka go ocwiny swa. Ongoye ŋat ma le loyo pyem me!"

Piyo piyo kendo, ogwange jo winjo derino wok yo ŋey jo. Munyo ogwange jo wiro waŋ jo, jo bwok to jo uro swa gi ma jo neno.
Jo neno ka Oŋer Nguge bino. Nguge obino munyo wero awera ni, "Anyalo timo. Aŋeyo ni anyalo bolo toŋ no. Anyalo!"

Nguge okwanyo toŋ, onyako cinge, oridhere pa nyathi rombo, opor to bolo toŋ malo i ponde ponde.

"Acel! Aryo! Adek! Aŋwen! Abic! Aucel! Abiryo! Awi!"
Toŋ opodho munyo nyaka ni wo kwani mar'aboro.

Nguge owinjo ma lith swa. Nge omako go to cako wirok awira. Odekera ka pusa gi me gi meca ni ama onyeko ri go pyem.

To Kere waco ri go ni, "Be! Nguge, i nwaŋo silwany di cel kende." Gikenyo to Nguge wok.
Ogwange megi oyido jo cako dok. Ma nyaka ni jo ayi, jo neno nyaka Thil ma thin coro idyer jo. Thil o theka theka ka waco ni, "Akuri win, akuri win. Awey win abende atem ye. Ale nyalo. Ale nyalo. Wey win atem."

Ogwange je jo tukere gi nyero munyo jo winjo gi ma Thil waco.
Kere ocungo to koko gi nge ni, "Giki win gi kenyo! Wey win nyero Thil! Ŋa ma owaco ni ogwange ma thindho jo kinyal timo gi ma ogwange ma dongo jo nyalo timo? Ka Thil mito temo, i le miyo go silwany marom aroma gi ma ogwange je jo limo. Ri ameno, cungi win gi cen wi wey Thil wo boli toŋ."
Thil okulo wiye, oworo Kere, to nyaka wire to mako toŋ gi dhoke. Odhire acen acen, okayo toŋ matek, aka ocoko meni ma nitye kwonge mathin thin no to cako ŋwec. Oridhere malo kir i dyer kisiya.

Oywe ywe mabor swa aka obolo toŋ malo to kwano gi koko ni, "Abic riwi gi abich bedo apar." To nyaka toŋ podho piny.
Ogwange jo dhyer aka jo liŋ ni si. Kwac ma Kere oridho ri jo ni, "Ey, Thil! Abic riwi gi abich obedo yo man ma nwaŋo apar! Aka nitye yo kweth ma kwano kir iy apar."

Pyem me ku bedo pyem ma nwaŋo ni ŋa ma dwoŋ loyo. Kosa ni ŋa ma tek loyo. Obedo pyem ma neno ni ŋa ma nitye gi ryeko loyo! Meno apaka Thil olunjo kom munyo Kwac otho.
You are free to download, copy, translate or adapt this story and use the illustrations as long as you attribute in the following way:
Ŋa Ma Nyalo Kwano Kir Iy Apar?
© African Storybook Initiative 2017
Creative Commons: Attribution 4.0
Source
www.africanstorybook.org