Rooster cheats
Wiehan de Jager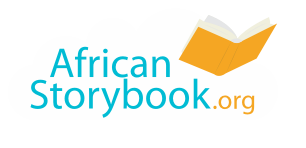 Long ago, animals lived together.

They met to choose a king.
Rooster wanted to be king.

He lied that he had fire.
The animals believed Rooster.

They chose him as king.
The rainy season came.

Everything was wet and cold.
Rabbit asked, "Where do we get fire to warm ourselves?"
Monkey said, "We get fire from the comb on Rooster's head."
The animals send Fox to collect fire from their king.
Fox went to take fire without waking up Rooster.
Fox put dry grass on the comb.

It did not burn.
"Wake up king Rooster! We need fire now," shouted Fox.
Rooster did not have fire to give to Fox.
Fox was angry.

From that day, foxes eat roosters.
You are free to download, copy, translate or adapt this story and use the illustrations as long as you attribute in the following way:
Rooster cheats
© African Storybook Initiative 2015
Creative Commons: Attribution 4.0
Source
www.africanstorybook.org