Kiki Kyemba Nkozesa?
Catherine Groenewald, Jesse Breytenbach, Louwrisa Blaauw, Mango Tree, Marion Drew, Natalie Propa, Rob Owen, Sue Kramer, Vusi Malindi and Wiehan de Jager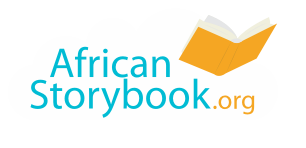 Eriyo engeri kamaala edhikozesebwa mu kutambula. Eri gha ku dho ye mbe nnondeku?
Ennhonhi elumuka inho. Ntya inho olwennumuka ya yo!
Oba nandikozeisa helikopita?
Aye helikopita ne-enoni ne-ebilala!
Eye ate tuleeni yoona eri wala.
Oba, ndidha kukozesa ibaasi?
Ekyalo kyaife kiliku ibaasi ilala lyonka!
Nandi nkozese iloole okuntambuza.
Aye ate loole dhikozesebwa kutwala migugu mizito.
Nkozese igaali okutambula?
Aye bbaabba wange anandhazika ku igaali lye?
Kale oba ndidha kugezaku kukozesa lyaato?
Aye ate Nze tyesiga maato!
Haa! Ndidhi kyendi kuja okukozesa!
Ndi kuja kukozesa tulakita okuntambuza.
You are free to download, copy, translate or adapt this story and use the illustrations as long as you attribute in the following way:
Kiki Kyemba Nkozesa?
© African Storybook Initiative 2015
Creative Commons: Attribution 4.0
Source
www.africanstorybook.org