Bahati mbaya!
Abraham Muzee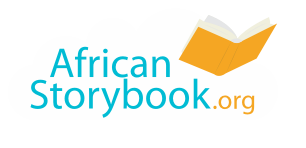 Mimi na Kiki ni marafiki.

Sisi hutembea kwenda nyumbani.
Siku moja, mwanamme alitufuata.
Meno yake yalikuwa ya kutisha.

Ngozi yake ilijaa vipele.
Tulipomtazama, alitupigia kelele kwa hasira.
Yeye na wenzake walinisukuma ndani ya gari.
Waliniweka katika chumba chenye giza.

Walinifunga mikono.
Mwanamme mmoja alisema, "Kula chakula hiki.
Safari ni ndefu."
Nilipokuwa nikila, yule mwanamme alivuta sigara.
Ghafla, wenzake walirudi.

Walikuwa wanamvuta Kiki.
Tuliwasikia wanaume hao wakipingana kwa sauti ya juu.
Kiki alisema, "Lazima tutoroke. Wazazi wetu hawataweza kuwalipa."
Tulivuta mbao kutoka kwenye dirisha.

Tuliona mwangaza.
Kiki alikuwa mdogo kuniliko.

Alitoka kwenda kutafuta usaidizi.
Wanaume waliingia ndani kwa fujo.

Kiongozi wao alikasirika sana.
Walirudi katika chumba walichokuwa.

Waliendelea kugombana.
Mara nilisikia sauti ikisema, "Usiogope. Polisi wamefika."
Kulikuwa na kelele nyingi pamoja na milio ya risasi.
Polisi wa kike alisema, "Kila kitu ni sawa. Uko salama sasa."
Tangu siku hiyo, mimi na Kiki tumekuwa waangalifu
zaidi.
You are free to download, copy, translate or adapt this story and use the illustrations as long as you attribute in the following way:
Bahati mbaya!
© African Storybook Initiative 2015
Creative Commons: Attribution 4.0
Source
www.africanstorybook.org