Ekeny Loaronon!
Abraham Muzee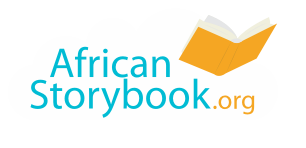 Kiloseene ayong ka lopaekang lobe Kiki losukul.
Apei kolong'it, kiwap sua ekile alokaku.
Ang'oreka ng'ikel keng. Eleleba ng'ikang'ok loreet.
Nakikienyikinia sua ng'esi, tong'oo kisuburwak sua.
Kerumut, kemasakis ayong tooma imotoka.
Abu Kiki kipung'ar kilany kechi.
Kewakis kai nati aribokinit chuch. Katoena ng'akan.
Tama ekile, "Kimuj, elona ni elosio!"
Ani emuji ayong, tamasi ng'esi asikara.
Napei, todulut luche erikunito Kiki.
Eirasi sua ng'ikiliok ng'ulu iburate anakai anache.
Tama Kiki, "Bwa atosiwakisi. Nyepedorete ng'ikauriak yok akitach kesi."
Kipotu eriutu ng'akito na aya lodirisa kileereu tani nikalapatan.
Sodi Kiki kipung'ar king'a alimokin ng'itung'a.
Todolut ng'ikiliok ng'ulu atipei. Ang'oito kechi.
Nakaneni apotu tobong'osi nabo kai ekiyan.
Abu ayong eira etoil ebala, "Nyiyem, adolu nang'olenyang."
Eira ayong echale ka eruye ang'atomian.
Tama apolisit naberu, "Arumor ng'akiro daang. Iyei tokona yong niajokon."
Anyoun akwaar ng'ina, atarata ayong ka Kiki lukichoikinit.
You are free to download, copy, translate or adapt this story and use the illustrations as long as you attribute in the following way:
Ekeny Loaronon!
© African Storybook Initiative 2015
Creative Commons: Attribution 4.0
Source
www.africanstorybook.org