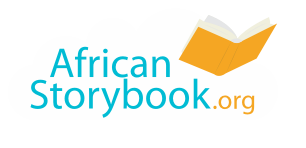 It was time for animals to sleep. One did not obey.
The farmer asked Piggy to go into the pen. She refused.
The farmer asked Trusty Whip to whip Piggy. He refused.
Fiery Fire refused to burn Trusty Whip for disobeying.
Clear Water disobeyed the farmer by not putting out Fiery Fire.
The farmer asked Milky Moo to drink Clear Water.
Milky Moo said, "I will drink the water. I am thirsty."
Clear Water cried, "Don't drink me. I will put out Fire."
Fiery Fire shouted, "No, you won't. I will burn Trusty Whip."
Trusty Whip cried, "Please don't burn me. I will whip Piggy."
Piggy was annoyed. "I will go into the pen."
Piggy went into her pen and was ready for bed.
You are free to download, copy, translate or adapt this story and use the illustrations as long as you attribute in the following way:
Disobedience!
© African Storybook Initiative 2016
Creative Commons: Attribution 4.0
Source
www.africanstorybook.org