Unlucky day!
Abraham Muzee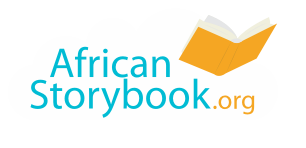 My friend Kiki and I walk home from school.
One day, a man followed us.
His teeth were brown.

He had pimples on the face.
When we looked at him, he shouted at us angrily.
Kiki managed to run away.
They threw me into a van.
They put me in a dark room.

My hands were tied.
A man said, "Eat this food. The journey is long."
As I ate, the man smoked a cigarette.
Suddenly, the other men came in pulling my friend Kiki.
We heard the men arguing and shouting in the next room.
Kiki said, "We must escape. Our parents cannot pay them."
We pulled the timber from the window until we saw light.
Kiki climbed out and ran to get help.
The men rushed into the room.

The leader was angry.
They went back to the other room and continued arguing.
I heard a voice saying, "Don't be afraid. Police are here."
They were shouting and making noise.

I heard some gunshots.
A policewoman said, "Everything is over. You are safe now."
After that day, Kiki and I were more careful.
You are free to download, copy, translate or adapt this story and use the illustrations as long as you attribute in the following way:
Unlucky day!
© African Storybook Initiative 2015
Creative Commons: Attribution 4.0
Source
www.africanstorybook.org