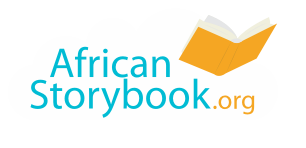 Nairobi teng zur la ne, ka kadem biih n da bah ba ya somma ka la'ah na be neŋa. Ba da dieget dabehid wuo laa de'n a siem. Daar dekɔ, ka burubehem nee, kpilemet ba song bim bim siega k aba ne dɔ ne uot. Ba da la'a ha sa'at deng paa uuhet ne ba kat uot. Magozwe n da a burubil ba poone. Ɔn n da a ba burugbil.
Magozwe doareb da kpi ka o aa woma anu. O da keng bee o ahab sane. Buraagɔ ba'a da ka ne wa. O da pu ter o diit somma. O da ke ka o tomera toom kpe'ema.
Magozwe n daa ne toa o daong bee boeh o bo'ohug, o ahab daa ne ŋme o me. On daa ne boeh yee o ku ke ka o keng sukuure, o ahab daa ne fiebu me ka yee, "E zug kpi me ta'a, ta'a ka nan nyang bameh siela."

Woma ata namehug poone, Magozwe da zo yi o ahab la ane me. O da goat gbera yeng.
Yeng gbee da kpieme ka biihem beregu daa ne nameh me ka paa bundirug. Saha siega ba daa ne gba ba me, daan sier ba n ŋme ba. Ban daa ne be'et, ba ka ɔn nan wol ba. Tigihug la daa ka ligiri zo'oge. Ba daa ne sohere, bee ba kuohet rɔbanam ne kɔngkɔna. Vom daa kpiem me, kadem biih tigihug sieba daa ne zab ne ba me ne ba fa ba fala teng la ne.
Daan sier ka Magozwe daa goat won sa'at boara ne, daa nye solma gbong korug, ka kɔ da'a. O daa duuha da'at la bah ka zanŋ su o tapok ne. Daar woo o nan yiihgbong la ma, won foora la. O daa pu mi gbong biila la kaana.
Foora la daa aa solmet pa'an burubeg kakɔ n da zuona siem tuget alopelee. Magozwe daa ne mara puteer zaahug yee o aa alopelee tuget. Saha siega o daa ne teehet yee ɔn n ba be solmetro ne wa.
La daa aa oot dabeher, ka Magozwe daa za sour ne sohet. Burasɔ daa keng paagu ka yee, "Tooma, man aa Thomas, m tomera kpala pɔrega wɔ, nneŋa e nan nyeet siel diit."
O daa pa'ala yir ka de a duo muolem, k aba pil de bunsab-paahug muolem.
"Man wool e nan keŋa neŋa nye diit di?" o booha nwala.

Magozwe daa wol nit la, ka wol yir la ka yee, "Daan siere," ka bit keng.
Ŋmareh siega n daa ta'al la, kadem biihim daa ne nyeed Thomas ba sane sahawoo. Odaa nɔŋ o toat teet nireb, ka pun sɔ ban daa gbeet yeng. Thomas daa ne womehet nireb vom solma. O daa era nimoo, mar gbaag'n meng, pu toat puohum bee ziemet sɔ.
Biih la sieba daa pi'il ken duo ne bun sab-paahug yir la ne ne ba die diit nen taŋ sunsɔk sa ha woo.
Magozwe daa zi'i kpenkpeng won o foora gbong la, ka Thomas tana zi'in kpi'el o. "Solmet la pa'ana lane?" Thomas buohug n la.

"La pa'ana burubsɔ n zuona siem tuget alopelee," Magozwe lebehug n la.

"Burubig'n la woore?" Thomas buohug n la yaeh.

"Man pu mi'i. M pu ta kaana," Magozwe lebeh baa lemm.
Ban daa kab zi la, Magozwe daa pi'il yet Thomas ovom yela. O daa pa'ana o ahab n da a siem ne la'n daa taeh siem ka o da zo. Thomas da womehet me dii, pu toat beregu, ka pu yet Magozwe on nan eng siem, amaa ka a kee womehet. Saha siega ba daa ne kab diit me ka sohet yir la n pil bunsab-paahug la ne.
Magozwe n daa awoo wom piiga la, Thomas daa te o laa solmet gbong paalug. Solmet la daa pa'ana puraa ne burubeg kakɔ n da zuona a bɔl ŋme'et ka daadam mi o. Thomas daa kaal solmet la me te o paa siem, ka daan sier ka o yee, "Man te'eh yee la paa e keng sukuu ne e bameh gboŋ kaalug. Nyen te'eh ha wala?" Thomas daa toa pa'al o yee on mi basiog ka biih nan nyang gbeet ka keen sukuu.
Magozwe daa te'ehera o zi'i paalegɔ ne ka le te'het sukuu kenne. O ahab da yee o zug n kpi ka o ka nan keng sukuu, la pa'an a meŋera? Ka lan leeaa o n be basiog k aba ŋme'et taaba wa? Dabiem saa go.

"Daansier man goat yeng gberɔ sɔ," oputeer n la.
O daa toa o dabiemo te Thomas. Biel, biel buraa la daa nyang ke ka la lig bii la yee vom tuon a somma on ya basiogɔ gaad waabe.
Magozwe sa'a loŋa dug siog n be yir n pil dilindiugmuolum. On ne biih bayi n aaa kab dɔ. Biih piiga n daa be yir den ne. Ba daa bee ne Auntie Cissy ne o set, pa'ah ne baah sita, sakuo ne bo-korig.
Magozwe daa pi'il sukuur, la daa kpieme. O daa mara bamehug pam nan eng. Saha siega, o daa buat la o zang bah me. Amaa o daa te'ehera alopelee tuget la ne bɔl ŋme'et la solma gbana la yela. Awoo bam la, o daa pu zang bahe.
Magozwe daa zi'iyir den pil dilindiug muolum la dindong ne, kaan solmet gbong ka o die sukuur na. Thomas daa tana zi'in o sane. "Solmet la pa'ana lane?" Thomas buohug n la.

"Ko pa'ana burubeg sie n zuona a tikya siem," Magozwe lebeh ya.

"Burubeg la woore?" Thomas le baeh o.

"O wuor buona Magozwe," Magozwe lebeha ŋwala ka la moi.
You are free to download, copy, translate or adapt this story and use the illustrations as long as you attribute in the following way:
Magozwe
© African Storybook Initiative 2015
Creative Commons: Attribution 4.0
Source
www.africanstorybook.org