Mense met gestremdhede kán!
Wiehan de Jager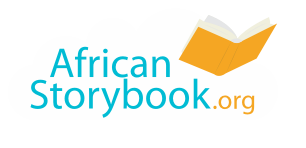 Hier is Agnes.

Sy is my onderwyseres.
Hier is Tuma.

Hy is my gunsteling radio-DJ.
Tuma het probleme met sy oë.
Hier is Maria, my buurvrou.

Maria is 'n boer.
Maria kan nie hoor nie.

Sy gebruik Gebaretaal as sy praat.
Hier is Dino.

Hy is my skool se beste sokkerspeler.
Dino het nie hande nie.

Maar hy skop baie doele vir ons span!
You are free to download, copy, translate or adapt this story and use the illustrations as long as you attribute in the following way:
Mense met gestremdhede kán!
© African Storybook Initiative 2014
Creative Commons: Attribution 4.0
Source
www.africanstorybook.org