They Became Baboons
Benjamin Mitchley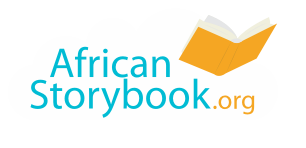 In one village, animals ate all the food. The people were unhappy.
One family moved to the hills to find enough food.
Other families joined them when they saw them looking better.
The children learned different ways of survival. They climbed trees like monkeys did.
They also spoke less and less. The noses and the teeth of the parents became longer.
With time, they forgot how to talk. Their noses became wider. They laughed at each other.
They had become baboons. They could not live together any more. They went in different directions.
You are free to download, copy, translate or adapt this story and use the illustrations as long as you attribute in the following way:
They Became Baboons
© African Storybook Initiative 2014
Creative Commons: Attribution 4.0
Source
www.africanstorybook.org