Hyena, Hare and their basins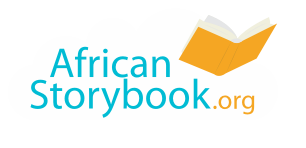 Hyena and Hare were friends.
Hare owned a donkey and a small red basin.
When Hare needed a big basin, he borrowed Hyena's blue basin.
Hyena wanted to wash his clothes in his basin.
Hyena went to Hare. "I need my big basin," he said.
"Your basin had a baby," said Hare. Hyena took both basins.
Another day, Hare borrowed Hyena's basin again.
When Hyena went to get his basin, Hare had bad news.
"Your basin died," said Hare. Hyena could not believe this.
Hyena called the big animals to decide the truth.
"Things that live and give birth, also die," explained Hare.
The animals agreed with Hare. Hyena lost his basin to Hare.
You are free to download, copy, translate or adapt this story and use the illustrations as long as you attribute in the following way:
Hyena, Hare and their basins
© African Storybook Initiative 2016
Creative Commons: Attribution 4.0
Source
www.africanstorybook.org