Beloved daughter
Brian Wambi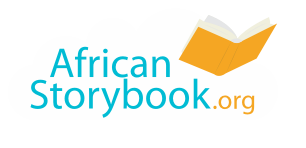 This is Natabo. She has six brothers.
Her parents give her a small pot. She loves it.
One day her brothers break the pot.
Natabo cannot find her pot. She cries and cries.
Natabo runs away. She climbs a tall tree.
Her parents find her. "Please come down," they ask.
Her brothers sing, "Please come down."
Natabo makes fun of their song.
Then Natabo's friend comes. "Please come down," she sings.
Natabo's friend sings until she comes down from the tree.
The friends walk home together.
Everyone celebrates that Natabo is home. Natabo gets a new pot!
You are free to download, copy, translate or adapt this story and use the illustrations as long as you attribute in the following way:
Beloved daughter
© African Storybook Initiative 2016
Creative Commons: Attribution 4.0
Source
www.africanstorybook.org