Lizazi Lenelicisa Haulu La Pelekelo
Wiehan de Jager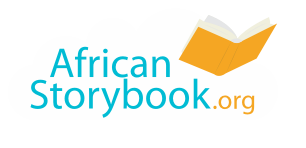 Neli lizazi leneli cisa haulu kala pelekelo mwa kweli ya Nulule.
"Bontle ni Mpho ni Lerato, amuye muyo bapalela fande!" Mme alubulelela. "Anilati kunibapalela kwa mautu aka." Selumatela fande yandu.
Lerato ali, "Aluye kwa nuka. Kwabata kwale." "Kono boma Mme nalubulelezi kusatapa mwa nuka," Bontle abulela. "Aluna kutapa," abulela Lerato. "Lukayobapalela feela mwa muluti kwatuko ni mezi."
Kono kubapalela kwatuko ni mezi kumusebezi ofufulisa ni amuli kwatuko ni mezi. Selukala kutubula makatulo. Kono nekusacisa. Kono ese lutubula litino. Kono nekusacisa.
Seluombeka mautu aluna kuli lubatelwe. Selukala kuicubaela. Mwanako yenyinyani selukoloba.
"Mina smutae lutape," abulela Mpo. "Mme ana kuziba." Selutapa nako yetelele nikulibala.
Lizazi lakala kulikela, nikukala kubata. Libyana zaluna nelinzi kai?
Lwatalima talima mwatasi ali kota. Lwatalima mwa licecani. Lwatalima kaufeela.
Nekuna nili komu kwatuko yanuka, inge lifula bucwani. Bontle atalimela mwahalimu, "Amutalime kwa komu! Kwinzing'i mwahanu?" "Ica palisa yefubelu," abulela Lerato. "Akapalisa yefubelu," ahalifa Mpho. "Kisapalo sa hao!"
Lwatalimela komu yeng'wi inge ica sika sesibonahala inge mubala wa mbilu. "Kisapalo sa hao!" abulela Bontle.
Lwafunduka kuya kwandu mwatuputula inge lunjanja salami kono nisike kuli nekubata. "Nelili likomu," iwalila. "Likomu nelicile libyana zaluna."
Kono alusepe Mme? Mwanako yenyinyani seluoma kono nesi kuzwelela kwa lizazi.
You are free to download, copy, translate or adapt this story and use the illustrations as long as you attribute in the following way:
Lizazi Lenelicisa Haulu La Pelekelo
© African Storybook Initiative, 2014 2014
Creative Commons: Attribution 4.0
Source
www.africanstorybook.org
Original source
http://www.youtube.com/watch?v=s_punnjq2ue.