Kasuba Kamo Pacibelushi Ninshi Nakukaba
Wiehan de Jager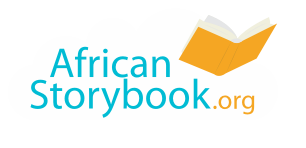 Caali pa Cibelushi akasuba mumweshi wa Disemba ninshi naakukaba.
"Nchimunya, Mutinta na Luyando, fumeni kabiyeni mukwangala. Nshileefwaya ukumimona muno mung'anda," efyatiile Bamaama. Twabutukile panse.
Bwangu, bwangu Luyando atile, "Natuleeya kumumana pantu kwalitalala kulya." "Bushe naamulaba akuti baamaayo baalilesha ukwangalila kumumana?" efyaipwishe Nchimunya. "Tatwaowe mumenshi," efyayaswike Luyando. "Tuleeya mukwangalilafye mwisamba lya cimuti mupepi namenshi."
Ciimociinefye, ukwangalila mucintelelwe mumbali yamumana kulaba ukumfwa ukukaba. Pakuti tumfwe ukutalala, twafuliile isapato, nokufuula amashaati namasiketi leelo kucili kwalikabile.
Twabulile amakasa nokubika mumumana pakuti tumfweko ukutalala. Elyo twaambile ukuisansa amenshi. Papitile inshita iinoonofye bonse twalibombele.
"Iseeni tusambe!" efyalandile Mutinta. "Baamaayo tabaishibe. Iseeni twingile mumenshi." Twalyowele icakuti twalilabile nookulolesha panshita.
Akasuba kalingile kabili kwatendeke nookutalala. Twalilabile apo twashiile ifyakufwala. Bushe ifyakufwala fyesu filikwi?
Twalifwaile mwisamba lyafimuti tamwali. Twalilfwaile konse tatwafimwene. Ukushinguluka konse mpaka amenso yaakashike cee. Tatwafimwene ifyakufwala.
Twamwene ing'ombe apatali shileelya mumbali yamumana. "Moneeni!" efyalandile Nchimunya. "Ing'ombe ilya cinshi cili kukanwa?" "Ileelya iluba lyakashika," efyaaswike Luyando. "Teeluba lyakashika. Liishaati lyobe," efyapundile Mutinta.
Twamwene imbi ng'ombe ileesheta icintu cimbi icaleemoneka icabuluu. "Nisiketi yandi ilya!" efyapundile Nchimunya.
Twabwelelemo kung'anda ukwabula ifyakufwala twafwelefye utuputula twamukati tuleetutuma. Twaleetutuma teemulandu wampepo leelo mulandu wakuti ing'ombe shalituliila ifya kufwala. Twaliilile pantu ing'ombe shaliliile ifya kufwala fyesu.
Ilyo twafikile kung'anda baamaayo tabatumfwilileko uluse. Baalitulopwele ifyo tatwaumwapo. Twatiile tatwakatale atubwekeshapo!
You are free to download, copy, translate or adapt this story and use the illustrations as long as you attribute in the following way:
Kasuba Kamo Pacibelushi Ninshi Nakukaba
© African Storybook Initiative, 2014
Creative Commons: Attribution 4.0
Source
www.africanstorybook.org
Original source
http://www.youtube.com/watch?v=s_punnjq2ue.