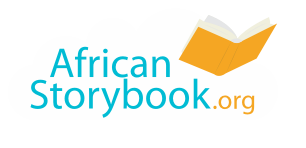 Adha wan okelo olemo kweth kweth wok gine i kisiya.
Oyido olemo neno maŋon tektek.
Omin wan Otal obedo gi woro to kayo kis olemo.
Ŋa ma okayo kayo olemo me ama?
Adha wan obedo gi keme ma thoth to koko.
Wa ŋico ni Otal ama okayo kayo olemo.
Ameno apaka wawaco ri adha wan.
Adha wan openjo go to yeyo.
Otal to cako winjo tuwo abwap.
To ŋweco i coron piyo piyo.
Ŋok gi dyewo obino ri go abwap.
Adha wan openjo gi ma wa fonjero kwoŋ tim p'Otal.
You are free to download, copy, translate or adapt this story and use the illustrations as long as you attribute in the following way:
Woro
© African Storybook Initiative and Molteno Institute 2014
Creative Commons: Attribution 4.0
Source
www.africanstorybook.org