Cibelu Cina Cakupya Mumazulo
Wiehan de Jager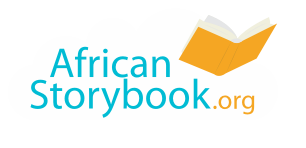 Cinali Cibelu cakupya mumazulo mumwezi wa Zilele.
Amai anauza Nchimunya nati, "Cokani, yendani mukasobele, sinifuna kukuonani pano pa nyumba." Tinacoka panyumba.
Mwamusanga-musanga, Luyando anaganiza ndipo anakamba kuti, "Tiyeni ku musinje, cifukwa nikozizila kuja." "Kodi mwaiwala kuti amai analesa kusobelela ku musinje?" anafunsa Nchimunya. "Sitizayenda kusamba mumanzi," anayanka Luyando. "Tizasobela cabe muvinfwile mumbali mwa manzi."
Nicimozimozi cabe kuti tisobelele muncinfwile munyansi mwa mutengo ngankale kuti ni mumbali mwamusinje tizamvela kupya. Mukufunisisa kuti timvele kuzizila, tinacosa masapato novula ma shati nama siketi koma tinapitiliza kumvela kupya.
Tinangenesa mendo yatu mukati mwa manzi kuti tizizizilike. Pamene apo masobela yotilana manzi yanayamba. Kwa ntawi yaing'ono tinazipeza tanaka tupi lonse.
Aya masobele yanawamiza ana awa. "Bwelani tisambe," anati Mutinta. Tiyene tingene mumanzi. Tinangena tonse mukati mwamanzi ndipo tinaibala kulangana pa ntawi.
Zuba linangena ndipo kunayamba kuzizila. Tinasobela kwambili ndipo tinaiwala napamene tinaika vovala vatu. Vilikuti vovala vatu.
Tinasakila munyansi mwa mitengo, munalibe. Musanga, munalibe. Tinasakila konse-konse sitinavipeze vovala. Kuzunguluka-zunguluka konse-konse kunalibe, mpaka menso pyu!
Tinada nkawa, tinaona ng'ombe patali zikudya mumbali mwa musinje. "Onani!" anati Nchimunya mokuwa. "Onani ija ng'ombe ija yakuda, nicani cija camene ikudya kumulomo?" "Ikudya luwa yofuwila," anayanka Luyando. Mutinta pamene anayanganisisa kwambili, anati, "Niluwa liti lija, ng'ombe ikudya shati yako iwe!"
Tinalangana yina ng'ombe yamene inali kusheta cinangu cintu cinali kuoneka cobilibila. "Nisiketi yanga ija!" anati Nchimunya mokuwa.
Tinabwelela kunyumba cilibe vovala koma cabe tukabudula twamukati, titutumila. Koma kututumila uku sikunali cabe cifukwa ca mpepo komanso cifukwa ca vovala vatu vinadyewa na ng'ombe. Tinalila cifukwa ng'ombe zinadya vovala vatu.
Pamene tinafika kunyumba, amai sibanakulupilile vamene tinakamba. Tinakwapuliwa mwamene tikalibe kukwapuliwapo. Ndipo tinati "Kwasila!" sitizakabwelezapo.
You are free to download, copy, translate or adapt this story and use the illustrations as long as you attribute in the following way:
Cibelu Cina Cakupya Mumazulo
© African Storybook Initiative, 2014
Creative Commons: Attribution 4.0
Source
www.africanstorybook.org
Original source
http://www.youtube.com/watch?v=s_punnjq2ue.