Bumwi Buzuba Masikati Mu Nsabata
Wiehan de Jager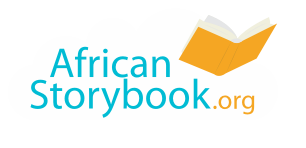 Mwakali mu Nsabata masikati a ciindi inzuba mpolitwida mwaaba mukati mumwezi wa Nalupale.
Baama bakati kuli Ncimunya, Mutinta alimwi a Luyando, "Amuzwe muunke mukasobane." "Tandiyandi kubona mwana a muntu munsi lyangu aawa." Twakazwa mung'nda.
Mukufwambaana-fwambaana muzeezo wakasika kuli Luyando nkabela wakati kubeenzinyina, "Atweende ku mulonga. Kuli kawo kabotu katontola okuya." "Mwaluba kuti bakakasya kusobanina mumeenda baama," wakaibaluka Nchimunya. "Kwiina notutiikadubbwide pe," Awalo Luyando wakazumana mumuzeezo. "Tuyakusobaninia biyo munsi ameenda mucimvule."
Nokubaboobo ceelene biyo nokuba kuti mwasobanina mucimvwile, mujungusi amasamu mapati, mumbembelekwa amulonga kupya ncimwi biyo kulapya. Mukuyandisisya kuti tuntontwedwe, limwi twakaya nkotusamununa masikeeti nkabela amashaati pele kupya cakali biyo mbubonya.
Twakaleleenzya mauleesu mukati mumeenda katukkede ankomwe yamulonga kucita kuti tujane kulitontozya. Mpoona aawa amusobano wakusansilana meenda wakabbuka akati kesu eelyo mukaindi kasyoonto biyo twakateta mubili woonse.
Cisobano cakalibonya kukwelelezya mumizeenzo yaba Nchimunya. "Nobasimbi," wakaita cakutonkomana Muntita. "Atwaanjile biyo meenda aaya." Eelyo twakalinyika alimwi akulinyika cakuti twakaluba akuluba kulanga ciindi.
Izuba lyakaselemuka, lyakamulomba moombe nkabela kwatalika akulimvisya kutontontola. Eeci ciindi amputwaakabibikkide zyisani zyesu twajanika twaluba akuluba.
Twakati mujungusi aazyisamu, taaku, ikuti musyokwe taaku. Yandaule-yandaule, zinguluke-zinguluke koonse koonse kunyina, meso pyu!
Eelyo katujisi kutyompokelwa mumizeezo yesu, twakabona ng'ombe kazicela mumbembelekwa amulonga. "Amulange ngo'mbe iiya iisiya. Ino ncinzi eciya ncoyinyeela mumulomo?" "Ilya duba lisubila?" wakamvwiila Luyando. Mutinta naakalangisisya wakati, "Neepe, taliliduba liya ndoyilya ng'ombe iiya. Ilya shaati lyako yawe!"
Twakalanga iimbi ngo'mbe alimwi yakali kunyeela cimwi cintu cakalikulibonya mumubala wacikambwe bbulu. "Nisikeeti yangu iiya!" wakapozomoka Nchimunya.
Twakajokela kumunzi katusamide biyo twakusi katubimba mpeyo. Pele kubimba ooku tiikwakali biyo kwakuntontola pe, pele nkubikkilizya akaambo kakuti zyisani zyesu zyakaligwa Ng'ombe. Twakalila aumwi paakabede kuti Ng'ombe zyakalya zyakusama zyesu.
Inoono kumunzi ooko nitwakasika, sena cilaambwa? Inga batushoma baama? Mwanaani? Twakakaundaulwa ncotutaningaumindwe. Twakati "Mpee!" Tatukaciindululi.
You are free to download, copy, translate or adapt this story and use the illustrations as long as you attribute in the following way:
Bumwi Buzuba Masikati Mu Nsabata
© African Storybook Initiative, 2014
Creative Commons: Attribution 4.0
Source
www.africanstorybook.org
Original source
http://www.youtube.com/watch?v=s_punnjq2ue.