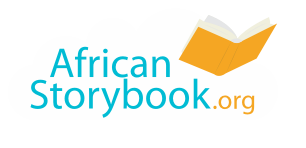 Nairobi, tiŋshɛli din be katiŋa ka di biɛhigu ku tooi ŋmani nira ya ka tuma kuli nyɛ kpa saha shɛli kam ka bihi shɛba ban ka biɛhigu shee daa be. Biɛɣu kulo din daa kuli beni ka bɛ dola. Dahiŋshɛli asiba, ka bidibsi ŋɔ daa gbihi neei n-kpabiri bɛ bindɔhi palli noli wari maa ni. Bɛ ni daa yɛn niŋ shɛm n-kari wari ŋɔ daa nyɛla saɣiri ka bɛ nyɔ. Bidibsi ŋɔ puuni, yino daa beni ka o yuli booni Magozwe, ŋun n-daa nyɛ bɛ zaa bia sani.
Magozwe laamba ni daa kpi saha shɛli, o daa nyɛla yuma anu. O daa kuli o ŋahiba sani. Doo ŋɔ daa ka zaɣa zaŋ chaŋ bia ŋɔ polo. O daa bi tiri Magowe bindirigu viɛnyɛliŋga. O daa che ka bia ŋɔ tumdi tuunkpɛma pam.
Magozwe yi daa fabili bee m-bɔhi bɔhigu, O ŋahiba ŋɔ daa buri o mi. Magozwe ŋun daa ti bɔhi ni o tahi o shikuru? O ŋahiba daa bu o mi ka yɛli, "A zuɣu kpiya pam dinzuɣu a ku tooi bɔhim binshɛɣu." Magozwe daa di lala wahala ŋɔ m-paai yuma ata, ka di nyaaŋa ka o zo o ŋahiba maa sani. O daa kpalim gbɛrila pala zuɣu.
Pala zuɣu biɛhigu daa to pam, bidibsi ŋɔ daa yi niŋdila nimmɔhi biɛɣu kam ka naan yi nya bindirigu. Saha shɛŋa bɛ daa yi gbahiriba mi, ka saha shɛŋa ka bɛ bu ba. Dɔro yi ti gbaai ba, so kani ŋun yɛn sɔŋ ba. Laɣibihi shɛŋa din daa gbubi laɣiŋgu ŋɔ daa nyɛla bara maalibu mini bɛ ni daa kɔhiri gbanbihi la ni binyɛri shɛŋa. Biɛhigu daa lahi niŋ tom pam, dama laɣingu shɛŋa gba daa beni m-bɔri ni bɛ zaŋ bɛ fukumsi n-fa fɔŋ shɛli bɛ ni be maa, ka zaba tooi zooi.
Dahiŋshɛli Magozwe daa yuunila saɣiri guŋgɔna puuni, ka ti nya salima buku chera. O daa nyahi daɣiri di zuɣu ka zaŋ niŋ o kɔligu puuni. Din nyaaŋa biɛɣu kam o yɛn yihila buku maa na n-yuuni anfoonima di puuni. O daa bi mi bachinima maa karimbu.
Anfoonima maa daa tiri la lahibali zaŋ kpa bi'so ŋun daa zoona n-ti lebi alepile durooba. Magozwe kuli yɛn ʒimi n-zahindi ni o lebi alepile durooba. Saha shɛŋa, ka o tɛhiri ni di yi di nyɛ ŋuna n-nyɛ bi'so ŋun be lahabali maa ni maa.
Wari daa beni ka Magozwe ʒi soli zuɣu m-maani bara. Doso daa kana o sani. N-ti puhi o ka yɛli o, "N-yuli Tomasi n-tuma shee bi waɣa ni kpe, luɣ'shɛli polo a ni tooi nya bindirigu n-di." O daa tiri yili din nyɛ zaɣa dozim ka pili chɛmsi nuɣiso maa. "N tamaha ni, a ni chaŋ n-ti nya bindirigu n-di?" ka doo maa bɔhi o. Magozwe daa lihi doo maa mini yili maa ka yɛli "Di yi pa shɛli," ka ŋmaligi.
Chirshɛŋa din paya maa na, bidibsi ban ka biɛhigu shee ŋɔ daa tooi nyari Tomasi bɛ ni be luɣushɛli polo maa. O daa bɔri ka o mini niriba diri alizama balante ninvuɣ'shɛba ban yiŋsi nyɛ pala zuɣu la. Tomasi daa tooi bɔri lahabaya zaŋ kpa niriba biɛhigu polo. O daa mali nimmɔhi ni suɣulo, ka je ni o boli so yoli bee m-bi ti jilima. Bihi maa shɛba daa pili chani yili din nyɛ dozim la maa mini nuɣiso yili maa ni, n-ti diri wuntaŋ bindirigu.
Magozwe daa kuli ʒila soli maa zuɣu n-yuuni anfoonima buku la. Ka Tomasi ti ʒini m-miri o. "Bɔ lahibali m bala?" Tomasi m-bɔhi o maa. "Di nyɛla bidibilso ŋun daa lee alepile durooba lahibali," Magozwe labisiya. "Bidibila maa yuli booni bo?" Tomasi m-bɔhi o maa. "M-bi mi dama n-ʒi karimbu," Magozwe yɛli baalim.
Bɛ ni daa ti nya taba yaha ka Magozwe piligi o maŋmaŋa lahibali n-yɛri n-tiri Tomasi. Di daa nyɛla o ŋahiba lahibali ni daliri din che ka o zo maa. Tomasi daa bi yɛli pam, ka mi daa bi wuhi Magozwe ni yɛn niŋ shɛm, amaa ka lee kuli maai o maŋa n-wumda. Sahashɛŋa bɛ tooi diri alizama di yi ti niŋ ka bɛ be yil'shɛli din pili nuɣiso la n diri bindirigu.
Magozwe dɔɣiri dabsili naba daa miri na ka Tomasi daa ti o buku din nyɛ lahibali palli yɛltɔɣa. Lahibali maa daa nyɛla tiŋkpaŋ bidibil'so ŋun daa zooi na nti lebi bol'ŋmɛri kpeeni ŋun yuli daa gili luɣuli kam. Tomasi n-daa kuli karimdi lahibali ŋɔ n-tiri Magozwe, ka ti yɛli dahiŋshɛli, "Di simdi ni a chaŋ shikuru nti bɔhim karimbu, wula ka a tɛhi?" Ka Tomasi daa wuhi o luɣushɛli polo o ni mi ka bihi gbɛri a ka chani shikuru.
Magozwe daa tɛhi biɛhigu palli ŋɔ mini shikuru chandi ŋɔ zuɣu. Ka di yi ti niŋ ka n-ŋahiba yɛligu la niŋ yɛlmaŋli, ni dama n ka fahim din ni tooi bɔhim binshɛɣu? Ka di yi ti niŋ ka bɛ buri o biɛhigu palli ŋɔ shee? Dabiɛm daa mali o. "Di yi pa shɛli palli zuɣu biɛhigu ni so," lala ka o daa tɛhi.
Ka o daa baŋsi Tomasi dabiɛm shɛli din mali o. Doo maa daa tooi yɛri bidibila maa ni biɛhigu palli ŋɔ shee ni so.
Lala zuɣu, Maqozwe daa kahi kuli nti kpe yil'shɛli din mopilli nye zaɣvakahili la duu ni. Niriba ayi n-daa be duu maa ni m-pahi o zuɣu. Bɛ baŋ daa laɣim be yili maa ni zaa daa paai pia. Yili maa ni m-piriba Sisi mini o yidana n-ti pahi bahi ata, jɛnkuno mini bukurili n-daa beni.
Magozwe daa pili shikuru chandi ka di to n-ti o. Dama o daa mali tuma pam nyaaŋa. Saha shɛŋa o daa bɔri ni o che. Amaa o yi teei alepile durooba mini bol'ŋmɛra la yɛltɔɣa, lahibali buku la ni, o kpaŋdila o maŋa.
Magozwe daa ʒila yil'shɛli din mopilli nye zaɣvakahili la duŋdɔŋ ni n-karimda lahibali buku shɛli o ni ʒi n-yi shikuru la na. Ka Tomasi ti kana n-ti ʒini baɣili o. "Lahibali bɔ yɛltɔɣa m-bala?" ka Tomasi bɔhi o. "Di nyɛla bidibilso ŋun daa lee karimba," Magozwe labisiya. Ka Tomasi bɔhi o, "Bidibila maa yuli booni bo?" Ka Magozwe yɛli, "O yuli m booni Magozwe," ka la biɛla.
You are free to download, copy, translate or adapt this story and use the illustrations as long as you attribute in the following way:
Magozwe
© African Storybook Initiative 2015
Creative Commons: Attribution 4.0
Source
www.africanstorybook.org