Death visits Hupapa
SIL International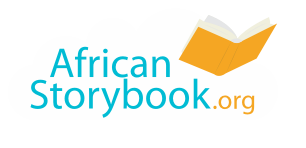 There was a man called Hupapa who lived in the village of Mugulu.
One day, Death came to visit Hupapa.
Hupapa was scared to see the visitor.
"Your turn to see your God has come," said Death.

"But I'm not ready," cried Hupapa. Death insisted that it was Hupapa's turn.
Hupapa served Death with a delicious meal.
After the meal, Death fell asleep.

Hupapa picked up Death's list and wrote his name at the bottom.
When Death woke up, he was happy with Hupapa's hospitality.

So he opted to begin with the names at the bottom of his list.
Unfortunately, Hupapa had written his name at the bottom.
You are free to download, copy, translate or adapt this story and use the illustrations as long as you attribute in the following way:
Death visits Hupapa
© Mugulu Primary School Teachers 2016
Creative Commons: Attribution 4.0
Source
www.africanstorybook.org