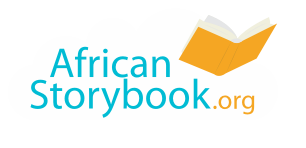 Last week I went to Kibale forest.
I saw many trees.

I saw Fig, Muvule, Palm, and Ebony trees.
I saw chimpanzees, baboons, and monkeys.
I saw different birds.

I saw crested cranes, eagles, and owls.
I laughed when I saw a big elephant with a little tail.
I saw so many different animals, birds, and plants.
Kibale forest is a good place to visit.

I love forests! Do you?
You are free to download, copy, translate or adapt this story and use the illustrations as long as you attribute in the following way:
I love forests
© African Storybook Initiative 2015
Creative Commons: Attribution 4.0
Source
www.africanstorybook.org