Mam Angwal Erai Adekk!!!
Jesse Breytenbach and Wiehan de Jager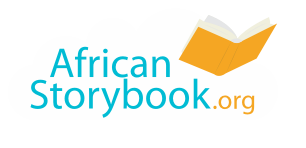 Erai Agnes esisianakinan.
Engwalit Agnes ido elosi keda aito.
Erai Dimateo e'DJ lo ejenara o'radio.
Erai ngesi emuduk, mam ekwenyi.
Akorion lo ejenara akere ocalo kosi na enyaritai Moraa.
Konye mam Moraa epupi, erai ngesi akiming ido itosomai akanin einer.
Ebolya Osero emopiira noi osomero kosi.
Konye emametor ngesi keda akanin. Edepara edol aitamat egoolo.
Zan engwalas lo obu iteleka emudaali lo egolod.
You are free to download, copy, translate or adapt this story and use the illustrations as long as you attribute in the following way:
Mam Angwal Erai Adekk!!!
© African Storybook Initiative 2016
Creative Commons: Attribution 4.0
Source
www.africanstorybook.org