Mukaga Moro M'Olieth
Wiehan de Jager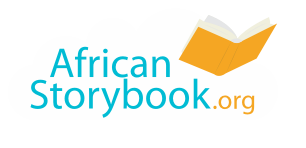 Obedo mukaga moro acel ma dwe mar'apar g'ario. Piny olieth swa i mukaga no.
Min wan owaco ri wan ni, "Dago, Keko gi Arope kadhi win wituki. Akimiti neno win dho bothan ka." Waŋweco to wakadho.
Arope owaco ni, "Owe win wakidhi i malawa. Koro ŋic ŋic ye." To Dago dwoko ni, "Kole Mama okwero wan buko pi i malawa." An Arope ni, "Wakila buko pi. Walatuko atuka i tipo ma dhu pi."
Tuko bende to bedo tic ma lieth kada waki tuko i tipo dhu pi. Watelo lunyo ngatin mawan. To fodi wawinjo lietho. To walunyo sati gi rinda. To fodi wawinjo awinja lietho.
Warwako tiendi wan i pi ma kweyo lietho. To wa kirere pi kwoŋ wan. Piyo piyo no won to wadhiek gi pi.
Keko owaco ni. "Owe! Wey wabuk pi. Mama ku ŋey." Wabuko pi de to wabuko to wiy wan wil gi hongo.
Waŋ ceŋ ocako nyakirok, to piny cako lokere maŋic. Kere nengin mawan nende nitie kune?
Warango i tiendi yen. Warango i dudi. To warango kis kamoro.
Dhoki moro oyido nitie cegin gi malawa, jocamo lum ma lim lim. Dago oŋiyo malo, to waco ni, "Anen dhiaŋ ca! Aŋo ma nitie i dhoke?" Arope to dwoko ni, "Camo thiw yath m'obokere." Ana Keko ni, "Kobedo thiw yath m'obokere, obedo sati perin!"
Waneno dhiaŋ man ma camo gimoro ma nyabululu. To Dago koko ni, "Kole meno sat paran!"
To wadok peco gi fungo kende, munyo wakirin. Ki rupiri nyaka ni oyido piny ŋic. Waywak ni, "Obedo dhoki. Dhoki ocamo nengin mawan."
To lokere min wan oyeyo wac mawan? Ma yot yot no madeko wan oowere. Aka kubedo ni ceŋ ama owo.
You are free to download, copy, translate or adapt this story and use the illustrations as long as you attribute in the following way:
Mukaga Moro M'Olieth
© African Storybook Initiative, 2014 2014
Creative Commons: Attribution 4.0
Source
www.africanstorybook.org
Original source
http://www.youtube.com/watch?v=s_punnjq2ue.