Okwal Nyithindho
Abraham Muzee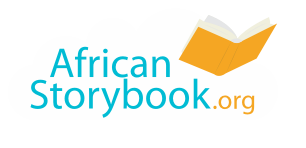 Mere paran Orudi gi an wamaro kiwaya neno piny, aka waŋeyo ger mawan maber swa. Paka wawok ka fonjirok, wa wotho ka walyesa kwoŋ kama wano waya iye ndelo no.
Wayere to waŋado gi iyabar cegin gi i tyendi gari macon. Kada oyido ba Orudi ogwoko wan ni wakir waluwo kenyo. I hongo macek, waneno nyicwo mabor m'oruko kabut macol wotho mothmoth yo ŋey wan.
To wa cako woth mothmoth ye ni aka wanen jal ago. Obedo jal ma abirino opoŋ kwoŋe. Dhoke oyido thin makinyal kada umo lake macol m'obuko. Aka oyido nitye gi waŋ adhola ma p'omadho amadha waŋe gi pi. Go oyido luwo wan!
Wayere cungo neno agem no. Adundo paran kano gore tektek m'oyido aparo ni go winjo. Aŋiyo aŋiya go swa to aneno cal gi ruk pere maber. Go kuwinjo maber nwaŋo ni akaŋasa go tektek. Okoko ni, "Ineno aŋo, nyiyac me?"
Gi kenyo, to wawire gi ŋwec. To aki bedo madwir odoco. Ogamo sat paran to makan to ywayan yocen gi men. Odiyan matek ma oyido aparo ni kedi ŋetan omwoc. Mere paran Orudi onyalo kwalok.
Jal mabor no oyudhan pa nyaka papilla m'omin. Obolan i motoka m'oyido ocungo iy abar. To kidho to bedo i kom ma yo wiy motaka. Jal man m'oyido nitye i motoka no otweyo waŋan to tweyo cingan yu ŋeyan. To jagwey motoka to tugila motoka to motoka ringo pa geni motoka matiŋo jutwo.
Jal m'obedo thu bothan obedo munyo ketho oselo nanga m'odhyek i nyiman. Pigi ma thon wok iy oselo oyido ŋwe kur, aka oyido miyan nur gi wic awira. Nindo okwalan. Munyo acew anwaŋo ni anitye i kisika macol m'omore bumbu gi onywogo. Kano nyaka waŋan oyido kutwey.
Thigo ma kisika macol oyawere gi derino, to dhano manyicwo donjo gi sen i cinge. Go obedo nyicwo ma otweyan to miyan nindo. Jalo owaco ni, "E-e cyemo. Ripere i cyem rupir i kidho i woth mabor swa." Oŋado woko thol m'otwey i cingan gi pala ma bith m'olyero i del pyer pale pere.
Ayere cyemo munyo awinjo ni 'woth mabor' rupir oyido ale mito meni ma bothrok. Munyo acyemo, jalo obedo piny to madho sigara. Yiro sigara poŋ i kisika gi pi.
Cwo aryo meca jo donjo gi nyiyac man munyo jo ywayo aywaya. Obedo Orudi! Jo mako go bende. Same wa jaryo je okan wan i kisika macol.
Abino anyaŋ ni jal ma bor ma rac no ama obedo jatel pa wadi. Go ama miyo cik ri cwo aryo ca. To neno pa jal m'okelo ran cyemo ki sangala gi gi ma jo timo. Rumacen manok wa winjo ka jo pyemo woko. Jatel okoko ni, "Aki dew kada i ŋeyo dho ot pajo. Iki nyal wiro paro perin sa me."
Pyem no omiyo wan ŋeyo ni acyel kwoŋ jo oŋeyo wan. Aki nyaŋ ni ŋa. Orudi owaco ni, "Wa ripo nwaŋo nger ma kwalok. Jonywol mawan jo ngoye gi pesa ma culo." Agonyo mere paran to silwany bedo gi wan. Cwo no jo medere ameda pyem to jo cako gorok. Wa diyo thigo moth moth gi yu iye to wa cako rango nger ma kwalok.
Wa neno nyaka lero moro mathin wok gi kindi mbawin ma ogoy i kor ot. Wa ywayo mbawo acyel nyuka musimali owok i kor ot ma be oyokere. Wa ywayo mbawo man, doko to wa ywayo man nyuka lero ma oyido mathin thin olokere mathoth. Oyido nitye dirisa nyaka mathin m'otur ama ogeŋ gi mbawin no!
Wayere gir atima piyo piyo. Orudi oyido thin loyan aka dwir, go nyalo ŋweco nwaŋo kony. Akonyo go idho malo. Orudi orure to wok gi dirisa. Oyido piny ki bor gi yu woko, to awinjo munyo go pye piny, to ywe ywe mabor. To leny.
Otundo hongo ma cwo no jo winjo derino ma gi mawa timo, to jo cako gweyo thigo tofudhere kwoŋ peta mawa diyo gine. Jo munyere i kisika pa mundu mu mwoc to jo cungo kutho ma hongo moro ka jo neno dirisa. Doko to jo ŋweco woko munyo jo laro alara yo, aka jo kuya ni jo wuluwi thenge mene. Oyido jo ni gi nge m'oasere, tek tek jatel marac rac mere. Ogoyan ka koko ni, "Junywol perin le culo gime!"
Jo goyo mbawin gi musimali i dirisa to jo cegan i kisika kendo. Kada ameno oyido fodi jo kuyere i gir atima. Awinjo awinja ka ju pyemo kendo. Jal ma omadho sigara tekek oyido mito weyan akadhi. Jagwey motoka oyido paro ni nyawotan nyalo nwaŋo royo to dok to kelo Jupolisi. To jatel marac rac, oyido mito wocul pesa.
Obedo ran pa oro kweth swa munyo fodi aki winjo dhano goyo dirisa m'otur moth moth gi woko. Dwondi ŋata dwoŋ moro owaco ni, "Ikir bwoki. Polisi nitye ka. Ryew cung piny, um wiy. Ikir idhire."
Aki poy gima otimere kendo. To gimoro je otimere! Polisi omwomere amwoma di cyel i kisika ma oyido jo nitye iye to podho kwoŋ cwo no ma jo ku ŋeyo kada. Koko gi derino obedo mathoth aka mundu bende omwoc.
Polisi ma dhako oyawo thigo ma donjo i kisika ma oyido anitye iye. Okwanyan wok piny idye ot to uman gi bilangit. Owaco ran ni, "Nyawotin ni gi silwany. Onwaŋo ngudo madwoŋ cegin ka. Oyido wa nitye i motoka wa kewera piny i hongo ma go oŋweco i ngudo. Munyo wa cowo winjo wac pere wa lwoŋo wadi wan man bino medo wan men aka wabin wafonji jomareco me!"
Omak cwo adek no, otwey cingijo gi pingo to ibolo jo i motoka ma Polisi. Adonjo i motoka gi japolisi madhako. To i dwokan peco both junyol paran ma oyido jo rembo. Wok ndiri no Orudi gi an wa bedo ka wa gwokere swa ka wa waya neno piny.
You are free to download, copy, translate or adapt this story and use the illustrations as long as you attribute in the following way:
Okwal Nyithindho
© African Storybook Initiative 2015
Creative Commons: Attribution 4.0
Source
www.africanstorybook.org