Kibwe Gi Wodi Gweno
Wiehan de Jager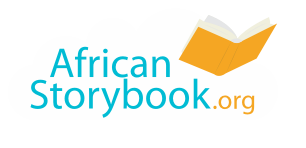 Cango nitye hongo ma oyido ogwange je jo bedo kanyacel paka mere. Ndir acel to ju yere bedo i romo ni jo wuyer kere.
Wodi Gweno omito ni wu bedi kere. To twodo ri wadi. Owaco ri jo ni, "Kokoliro m'obokere ma nitye i wiyan me obedo mac! Wi kir wi gey kokoliro ma nitye i wiyan!"
Ogwange jo yeyo gi ma Wodi Gweno owaco. To jo dimo Wodi Gweno bedo kere pa jo. Ogwange jo bedo gi geno ni mac pa Wodi Gweno oyido le konyo jo i ndir ma piny ŋic.
To bedo ndir acel ma koth ocwe. To koth ocwe. To piny oŋic. Kis gimoro oyido odhyek aka ŋic.
"Wa nu nwangŋ kune mac ma wa nu oyi aka kwoŋ wan obedi ye malieth?" Meno afoyo penjo ogwange wadi.
Oŋer to dwoko ni, "Wa nyalo kwanyo mac kwong kokoliro ma wi Wodi Gweno." To oŋer medo waco ni, "Wodi Gweno obedo kere mawan rupir go nitye gi mac i wiye."
Ogwange joyere gi oŋer. Jo oro kibwe kidho omo mac both Wodi Gweno.
Kibwe onwaŋo Wodi Gweno nindo m'otho atha. To kwanyo akwanya mac ma ku penjo kada Wodi Gweno.
Kibwe ocoko lum m'othwo. To ketho lum cegin gi kokoliro ma nitye i wiy Wodi Gweno. Ongoye gima otimere. Lum ku mako kada mac.
"Wodi Gweno ocewi!" To kibwe okko ni, "Wamito mac sa me won."
To Wodi Gweno ku nyalo miyo kibwe mac.
Kibwe to mako nge. Ogik both ogwange m'oro go. To waco ri jo gir'adyer ma mako kwoŋ kokoliro ma nitye i wiy Wodi Gweno. Wok ndir no, to ngoye nyatoro ma doko olworo Wodi Gweno. Aka kibwe nyo camo acama woti gwendi kiri gi ju odi go.
You are free to download, copy, translate or adapt this story and use the illustrations as long as you attribute in the following way:
Kibwe Gi Wodi Gweno
© African Storybook Initiative 2015
Creative Commons: Attribution 4.0
Source
www.africanstorybook.org