Azizi Dole Paran
Natalie Propa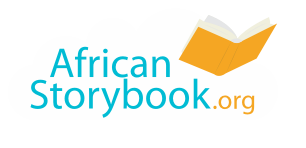 Me Azizi. Azizi obedo dole paran.
Amaro Azizi rupir go bwonjo i kisi sawa.
Ka acew alwoko waŋan. To arango Azizi.
Ka anwaŋo Azizi agwaro rigo wiye.
Apidho Azizi bende ka acamo cemo m'odikin.
Ka acamo swit amiyo Azizi acel.
To Azizi ki cam swit pere. Akuya ni iraŋo!
Awotho thoko dyedipo ka adimo thiw yen.
Amiyo Azizi thiw yen. Go kiwac kada ni, "Walwa!"
A lwoko Azizi m'olony ka fodi mama ku lwokan.
A ruko ri Aziz nanga m'obokere rupir amaro cal m'obokere.
Aketho Azizi dhu butan ka akidho nindo.
You are free to download, copy, translate or adapt this story and use the illustrations as long as you attribute in the following way:
Azizi Dole Paran
© African Storybook Initiative 2015
Creative Commons: Attribution 4.0
Source
www.africanstorybook.org