Kyamukaga Kimu Nyamusana Mukyanda
Wiehan de Jager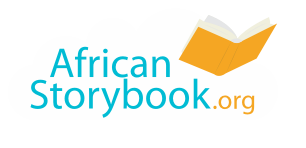 Kikaba nyamusana kyamukaaga mukyanda Desemba. Buli omu akaba naturruma. Mme yatugambira, "Bontle, Mpho na Lerato tugenda aheeru muzaane!" "Tindukubetaaga haihi nanye."
Tukairuka twaruga munju. Lerato yagamba, "Tugende hakisaaru nihafuka." Bontle yagamba, "Baitu Mme akatugambira tutaliziha mukisaru." Lerato yagarukamu, "Titwazihe nitwija kuzanira habituuruebiri haihi n'amaizi."
Baitu kuzaana mulimo ogukwokya, nobwokuba oli hansi y'miti haihi n'ekisaaru. Kubanza tukaihamu. Enkaito zaitu. Baitu tukaba nitwokya nukwo twihamu assti na sikaati. Baitu nabwe tukaba nitwokya.
Tukateeka ebigere byaitu mukisaatu kufukirirwa. Tukatandika kusesarangana amaizi. Ahonaaho itwena twajuba.
Mpho yagamba, "Ooh! Mwije leka tuzihe, Mme tarukwija kukimanya." Tukaziha twaziha twaruyebwa nobwire.
Izooba Iyatandika kugenda, tukahurra obufuki. Engoye Zaitu zikaba ziri nkaha?
Tukarora hansi y'omunti. Tukarora haana hoona.
Hakaba haroho ente haihi nekisaaru nizegonza nobunyasi obukunulira. Bontle yarora eruguru, "Murole ente kiki ekiri mukanwa?" "Nerya ekykyo kikutukura," Lerato yagamba. Mpho yatoka, "Tikiri kyakyo, saati yowe!"
Tukarrora ente andi nefutana ekintu kyakakobe. Bontle yatoka, "Sikaati yange!''."
Tukagenda muka napajamu zonka, nitutukumira. Baitu butabe bufuki bwonka. Tukacura, "Zibaire nte. Ente zirire engoye zaitu." Baitu Mme aratwikiririzaamu? Aho naaho haigaguru yaitu hakaba nihatagata kandi hatali habwizooba.
You are free to download, copy, translate or adapt this story and use the illustrations as long as you attribute in the following way:
Kyamukaga Kimu Nyamusana Mukyanda
© African Storybook Initiative, 2014
Creative Commons: Attribution 4.0
Source
www.africanstorybook.org
Original source
http://www.youtube.com/watch?v=s_punnjq2ue.