The day the Sun went away
Jesse Breytenbach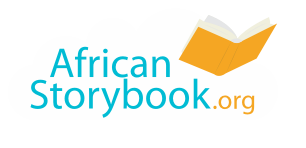 Mother Sun decided to visit her sister, Moon. Sister Moon lives on the other side of the sky.

"I will be back soon," said Sun to the clouds.
When Sun left, the mountains put on their white scarves.
Wind had an argument with the trees. The trees became angry.

They threw their leaves all over the place.
The sky started to grumble.

She turned grey.
The clouds were sad to see all this.

They started crying. There were many tears.
The whole world began to sink under water.
Meanwhile, on the other side of the sky, Sun was ready to leave her sister.

She kissed Moon goodbye and went home.
Sky was so happy to see Sun that she turned bright blue.

The mountains put on their pretty green dresses.
The wind went to sleep.

The trees stretched their branches and smiled.
The clouds were very happy to see mother Sun again.

They went away to play.
Lots of little plants popped out of the earth to say, "Hello."

The whole world sparkled.
Mother Sun shined her light everywhere.

"I told you I would be back," she beamed.
You are free to download, copy, translate or adapt this story and use the illustrations as long as you attribute in the following way:
The day the Sun went away
© African Storybook Initiative 2015
Creative Commons: Attribution 4.0
Source
www.africanstorybook.org
Original source
http://paleng.weebly.com/.