Goat, Dog, and Cow with TV
Marleen Visser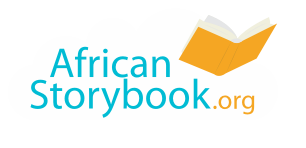 Cow, Goat, and Dog went to town in a taxi.

They were going shopping.
Dog wanted to buy new shoes.

But he did not have enough money.
The three friends went home in a taxi.
Did you see Cow standing in a field doing nothing?

It is because she is thinking about her TV.
Did you see Goat running away from cars?

It is because he is worried that someone might steal his blanket.
Did you see Dog running towards cars?

Now he has enough money to buy his shoes. He wants to go to town.
You are free to download, copy, translate or adapt this story and use the illustrations as long as you attribute in the following way:
Goat, Dog, and Cow with TV
© African Storybook Initiative 2014
Creative Commons: Attribution 4.0
Source
www.africanstorybook.org
Original source
http://paleng.weebly.com/.