Different abilities
Jesse Breytenbach, Vusi Malindi and Wiehan de Jager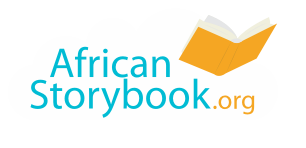 One day I met Agnes.

Agnes is a teacher.
Agnes uses crutches to walk.
When I went to town, I saw Metobo.

He is a radio DJ.
Metobo has albinism.

He has problems with his eyes and with his skin.
My neighbour is Moraa.

She is a farmer.
Moraa has a problem with hearing.

She speaks using Sign Language.
Osero is the best soccer player in my school.

I like to watch him play.
Osero lost his hands in an accident.

However, he scores many goals for his team!
My sister Jackie plays sports.

She is stronger than my brother!
I know that people with disabilities can do anything.
Every person has different abilities.
We can all work, play and have fun!
You are free to download, copy, translate or adapt this story and use the illustrations as long as you attribute in the following way:
Different abilities
© African Storybook Initiative 2015
Creative Commons: Attribution 4.0
Source
www.africanstorybook.org