A Hot Saturday
Wiehan de Jager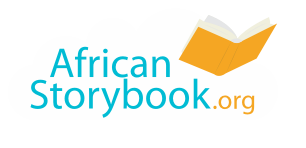 Today is Saturday. It is very hot.
Alice, Arthur and Anabel want to swim in the river.
"Lets remove our clothes and go to swim", says Anabel.
"We all jump and swim", says Arthur.
"Oh come on! Let's swim, Swimming is fun!" says Alice.
The sun is going down, we feel chilly. Where are our clothes?
Lets look for them. Under trees. In the bushes. Or everywhere.
Oh! A cow! What's that in her mouth? "My shirt", cries Arthur.
Oh my God! Another one, "That's my skirt!" shouted Alice.
My children, "What has happened to you?"
You are free to download, copy, translate or adapt this story and use the illustrations as long as you attribute in the following way:
A Hot Saturday
© African Storybook Initiative, 2014 2015
Creative Commons: Attribution 4.0
Source
www.africanstorybook.org