Les chats de Selemeng
Jesse Breytenbach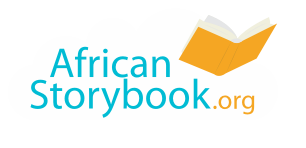 Selemeng aime les chats. Il y a beaucoup de chats dans sa maison.
Selemeng a un chat noir. Ce chat mange beaucoup de viande.
Selemeng a un gros chat. Ce chat mange de tout.
Chat numéro trois grimpe sur un arbre. Il devient coincé en haut.
Selemeng grimpe à l'arbre. Elle reste coincée avec le chat numéro trois. La mère de Selemeng doit l'aider à descendre.
Selemeng a deux chats paresseux. Ils dorment dehors au soleil toute la journée.
Selemeng a trois chats affairés. Ils attrapent des rats dans la cuisine pendant la nuit.
Selemeng a un chien. Il s'appelle Lirafi. Lirafi n'a pas d'amis. Il est triste.
Les chats de Selemeng n'aiment pas Lirafi. Ils le chassent de la maison. Lirafi s'enfuit.
Selemeng trouve Lirafi et le ramène à la maison. Les chats ne sont pas contents. Ils ne veulent pas revoir Lirafi.
Combien de chats a Selemeng? Selemeng a huit chats.
Combien de chiens a Selemeng? Elle a un chien. Où est Lirafi maintenant?
Combien de chats as-tu chez toi? Combien de chiens as-tu chez toi?
You are free to download, copy, translate or adapt this story and use the illustrations as long as you attribute in the following way:
Les chats de Selemeng
© African Storybook Initiative 2015
Creative Commons: Attribution 4.0
Source
www.africanstorybook.org
Original source
http://paleng.weebly.com/.