Ukuba Bengi…….
Jano Strydom, Cathy Feek, Laura Libertore, Marleen Visser, Rob Owen, Natalie Propa, Karen Lilje, Benjamin Mitchley, Wiehan de Jager, Alice Toich and Rebecca Riley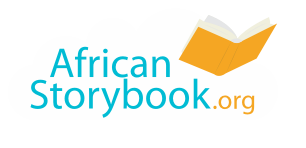 Ukuba bengumphathi webank bengizonika bonke abantu imali.
Kube bengimonto bengizothatha abantu ngibayise lapho bathanda ukuya khona benga khokhi.
Ukuba bengumzingeli bengizozingela izilwane ezingenaboya.
Ukuba bengiyigundane bengizokhula ngikhuluphale ngixhose ikati.
Ukuba bengi umntwana bengizokhalela izinto ezidulayo kuphela.
Ukuba bengiyikati bengizodla amagundane ngikhule ngibemkhulu.
Ukuba bengiyisikhukhukazi bengizozalela amagolide amaqanda ngiwaphe abantu.
Ukuba bengingumceli wemali bengingeke ngimukele amasente.
Ukuba bengiwudokotela bengizolapha abantu ngezimpama.
Ukuba bengiwumfundisi bengizothatha bonke abantu ukuya ezulwini.
Ukuba bengimiyane bengizolala ngaphansi.
You are free to download, copy, translate or adapt this story and use the illustrations as long as you attribute in the following way:
Ukuba Bengi…….
© Kabubbu Pilot Site 2014
Creative Commons: Attribution 4.0
Source
www.africanstorybook.org