Disability is Not Inability
Wiehan de Jager, Jesse Breytenbach, Jesse Pietersen, Jano Strydom and Vusi Malindi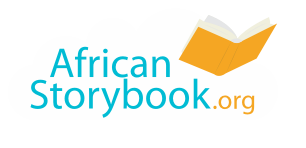 One day I met Agnes. She is a very good English teacher.
She walks using crutches on both sides of the arms.
When I went for the music show, I met with Mosa. He is a music DJ at all shows.
Mosa has albinism. He has problems with his eyes.
My neighbour is Ms. Nerima. Her legs are crippled but is a prominent farmer in the village.
Mosa has a problem with hearing. He speaks with Sign language.
Mosa is the best soccer player in the whole village. I like watching him play.
Mosa had an accident with his hands. But he can win matches with his feet!
Now I know that even people with challenges can do anything!
I will tell my friend Jackie not to give up.
Hurray! We can all do everything in life! No one is disable in this world.
You are free to download, copy, translate or adapt this story and use the illustrations as long as you attribute in the following way:
Disability is Not Inability
© African Storybook Initiative 2015
Creative Commons: Attribution 4.0
Source
www.africanstorybook.org