What shall I use to travel?
Catherine Groenewald, Jesse Breytenbach, Louwrisa Blaauw, Mango Tree, Marion Drew, Natalie Propa, Rob Owen, Sue Kramer, Vusi Malindi and Wiehan de Jager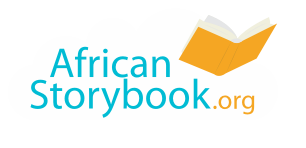 There are many ways to travel.

Which shall I choose?
Planes fly very high. I am afraid of flying!
Perhaps I should use a helicopter?
But helicopters and planes are the same!
Should I perhaps use a train?
But the train station is very far.
Or, perhaps, I should use a bus?
Our village has only one bus!
Perhaps I shall use a lorry to travel.
But lorries are used for carrying heavy luggage.
Should I use a bicycle to travel?
But will my father give me his bicycle?
Perhaps I will try to use a boat?
But I do not trust boats very much!
Aah! I know what I shall use!

I shall use a tractor to travel.
You are free to download, copy, translate or adapt this story and use the illustrations as long as you attribute in the following way:
What shall I use to travel?
© African Storybook Initiative 2015
Creative Commons: Attribution 4.0
Source
www.africanstorybook.org