Ekadokot Lo Anyami Ekosim Keng.
Horácio José Cossa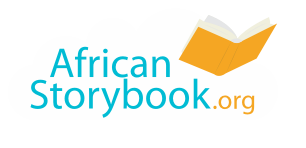 Arai kolong Apoo ka Ekadokot ng'ipaalon luminan.
Apei kolong'it apotu kechi toloto akilaar.
Toloto kechi tani lomanikor lo arait epeipe kisiakis akimuj.
Asaki Apoo akimod Ekadokot kirumuneta ng'ilopechek emanikor kang'olo.
Napei kona, abu Apoo kirema tama: Ng'irukoii! Ng'irukoii! Dio ng'esi tamatar.
Tokuruwo Ekadokot amatar lokojokon, Ayakar ng'esi ekosim lokooyen noi.
Apotu Ng'ikulepek emanikor kiremasi na eng'olikineta Ekadokot tamasi: Towo! Towo!
Aponi kirumunae Ekadokot kidetae lokojokon.
Abu Ekadokot akideto tomina, dio ng'esi tolimo atamar Apoo ng'esi karikuni ng'esi lomanikor.
Totuboroe ekosim Ekadokot.
Yarae nawi na Apoo, kipoi erai akimuj. Abu Apoo kipeyou Ekadokot nakimuj ng'ina.
Akirikaret akimuj, abu Ekadokot toyen atamar anyam ng'esi ekosim keng pei.
Anyoun akwaar ng'ina toremokinos kechi.
You are free to download, copy, translate or adapt this story and use the illustrations as long as you attribute in the following way:
Ekadokot Lo Anyami Ekosim Keng.
© Mozambican Writers 2014
Creative Commons: Attribution 4.0
Source
www.africanstorybook.org