Suka Debbo Diikaaɗo
Mango Tree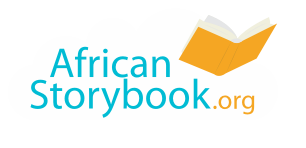 Ndegooɗom niinon, banndiraaɓe rewɓe ɗiɗo inndirteeɓe Nelima e Nambuya. Sakiraaɓe maɓɓe fuu maayii. Ɓe mbuuraanonaa dow leydi njoorndi gooɗom. Ƴuwoonde toɓataa, nguure ko nyaamee walaa. Mon fuu se no haajaa neema fuu, say dilla laawol juutungol ko heɓowa neema.
Nelima no suka debbo moƴƴuɗo, deƴƴuɗo e jurmotooɗo. Banndiiko debbo Nambuya no cehiiɗo mo hettintaako hollitoore fay go'oto. O faalaaka e niɗdo fuu.
Fajiri gooɗom nii, banndiraaɓe rewɓe ɗiɗo ɓen pini say ɓe paami ko ɓe tawraaka fuu neema. Say nde ɓe njihi filowaade neema. Nelima e Nambuya adi mohen maɓɓe fuu laawol muuɗum feere.
Nder wakkati oon ɗon, debbo nayeejo gooɗom inndirteeɗo Netasile buuruɗo to woɗɗaa-ɓe ɗon daa. Imo anndira jeddol riskuuji. Ammaa Netasile no ceppinɗo, ɓanndu muuɗum fuu no putte.
Nambuya fotti e debbo nayeejo oo, noddi mo. "Ɓiyan debbo, jam ngon-ɗaa? Toye ƴi'uwi-ɗaa? Toye njahataa?"
Nambuya nootii ƴamɗe makko. Nden debbo nayeejo on wi'i-mo. "Hooram faa ɓaade am faa mi haalanee noye ngaɗataa." Nambuya bonitii e debbo nayeejo on. O wi'i on: "Miɗo suɓii mi maaya dow mi meema putte maaɗa bonɗe ɗee."
Debbo nayeejo on deƴƴi nden wi'imo alla woonnu jahaangal.
Nambuya jogii na dilla faa o yottowi nokkuure to o anndaa gooɗom. Nokkuure woodunde kaakate, bolle, gilƴi e iri kuukoy fuu. Nambuya tampii sanne, jaccii sanne ngam o nyaamaay baa. Nde o jooɗinoo ɗon faa o fowta say tan tagefuwoy koy fuu naati no Ŋata-mo.
Nelima duu dow laawol muuɗum fotti debbo nayeejo go'oto oon daa. O sehii ko o yi'i Netasile, ngam kam woni niɗɗo arano mo fotti gilla o fuɗɗi jahaangal makko. Debbo nayeejo on noddi-mo nden ƴami-mo ƴamɗe go'ote ɗen.
Nelima jaɓi, o hoori Netasile faa ɓaade muuɗum. Nden debbo nayeejo on wi'i-mo: "A waɗii ko himɓe heewɓe mbaawaay waɗude." O hokki Nelima sawru gooɗom nden o wi'i yah hoota wuro, ton o tawowan ko o haaja fuu.
Nelima weltini sanne, o yetti debbo nayeejo on, nden o doggiri wuro. O tawowi ɓaade heyre feɗaande pat kam e neema ɗuuɗuɗo. O laatii debbo ɓuruɗo leydi ndin fuu risku.
Ammaa imo woyana rafi banndiiko debbo nden o wi'i, "Mo hettintaaka kollitooje fuu nder hunnduko nyiiwa sakitittoo."
You are free to download, copy, translate or adapt this story and use the illustrations as long as you attribute in the following way:
Suka Debbo Diikaaɗo
© African Storybook Initiative 2014
Creative Commons: Attribution 4.0
Source
www.africanstorybook.org